Date and time: Wednesday 13 September 2023, 10.30-12.00
Venue: Statens Museum for Kunst – National Gallery of Denmark, Copenhagen (map)
Watch the lecture here
Programme:
10.30-10.40
Welcome by Peter Møllgaard, Dean, University of Southern Denmark
Welcome by Lykke Friis, Director, Think Tank Europa

10.40-11.30
Lecture by Helen Thompson, Professor, University of Cambridge
11.30-11.50
Q&A
11.50-12.00
Closing remarks
Moderated by Peter Møllgaard, Dean at the Faculty of Business and Social Sciences, University of Southern Denmark.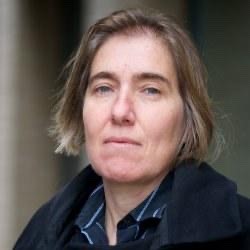 In her book "Disorder – Hard Times in the 21st Century" from 2022, Professor Helen Thompson presents a political and economic account of how modern societies' ever-growing demand for energy (fossil fuels) has played a substantial role in the complex interplay between geopolitics, the global economy, and western democracies and the increasing instability of the global political system today. The book, for instance, lays out how Russia remained a major supplier of oil and gas to Europe after the breakup of the Soviet Union, and in turn how this energy dependence affected a myriad of questions in not least the dynamics of the Russia-Ukraine-EU relationship.
Timely, the book was published right around the Russian invasion of Ukraine and was shortlisted for Financial Times' Best Business Book of the Year in 2022.
About Helen Thompson
Helen Thompson is Professor of Political Economy. She has been at University of Cambridge since 1994. Her current research concentrates on the political economy of energy and the long history of the democratic, economic, and geopolitical disruptions of the twenty-first century. She co-hosts the These Times podcast on politics and writes regularly in the British and international media on energy and geopolitics.