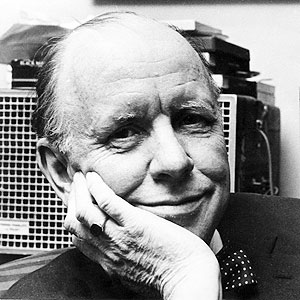 Timme Rosenkrantz (1911-1969) var forfatter, jazzentusiast og –samler, foredragsholder og radiocausør. Samlingen, der er koncentreret omkring swingmusik, omfatter 1679 78'ere, 170 ep'er, 1055 lp'er, 411 acetater. 923 spolebånd og 103 bøger. Acetaterne er af unik karakter, idet de er privat skårne lakplader med optagelser, som Rosenkrantz selv foretog i New York under 2. verdenskrig med kendte musikere eller optog fra radioen.
Blandt de andre plader er mange sjældenheder, ligesom der blandt spolebåndene findes en lang række værdifulde jazzkoncerter optaget fra dansk, svensk eller amerikansk radio, som ellers ikke er bevarede. Herudover findes mange kataloger, udklip og manuskripter til radioudsendelser og artikler, samt en flot samling på over 3000 fotos af musikere og orkestre, hvoraf mange er taget af Rosenkrantz selv.
300 af disse fotos er publiceret i Frank Büchmann-Møller: Is This To Be My Souvenir? Jazz Photos From The Timme Rosenkrantz Collection 1918-1969. Odense University Press, 2000.
REGISTRANT OVER FOTOS I TIMME ROSENKRANTZ-SAMLINGEN
Navn på Konvolutten Navne på andre musikere på fotos under dette navn
Cecil Aagaard Timme Rosenkrantz
Bernard Addison
Fats Adkins
Freddy Albeck Timme Rosenkrantz, Art Ford
Alberto & Sandra
Fred Allen
Henry "Red" Allen Bobby Hackett, Buster Bailey, Timme Rosenkrantz, Fletcher Henderson
Bert Ambrose
Gene Ammons
Cat Anderson
Ivie Anderson "Tricky" Sam Nanton, Jerome O'Rhea
Folke Andersson Nisse "Bagern" Lind, Akke Sundin, Gösta "Smyget" Redlig, Anders Soldén, Olle Henricson, Sune Lundwall
Andrews Sisters Patty Andrews, Maxene Andrews, La Verne Andrews
Jimmy Archey
Lil Hardin Armstrong
Louis Armstrong Luis Russell, Timme Rosenkrantz, Cozy Cole, Jack Teagarden, Barney Bigard, Velma Middleton, Arvell Shaw, Bing Crosby, Lester Boone, Al Washington, George James, Charlie Alexander, Mike McKendrick, Tubby Hall, Zilner Randolph, Preston Jackson, Johnny Lindsay, Lawrence Lucie, Sidney Catlett, Maxine Sullivan, Marty Napoleon, Russ Philips, Dale Jones, Dizzy Gillespie, Bingie Madison, Pete Clark, Charlie Holmes, Albert Nicholas, Earl Hines, Billy Kyle, Eddie Shu, Tyree Glenn, Buddy Catlett
Sidney Arodin
Svend Asmussen Kjeld Bonfils, Erik Frederiksen, Svend Hauberg, Christian Jensen, Ulrik Neuman, Leif Sjøberg, Max Leth, Jørgen Ingmann, Børge Ring, Mary Lou Williams
Georgie Auld
Uffe Baadh Timme Rosenkrantz, Joe Thomas, Harry Lim
Alice Babs Timme Rosenkrantz, Inez Cavanaugh, Sjöblom
Buster Bailey Henry "Red" Allen, J.C. Higginbotham
Mildred Bailey Jimmie Dorsey, Fud Livingston, Red McKenzie, Red Norvo
Pearl Bailey
Harold Baker Karl George, Doc Cheatham, J.C. Heard
Dave Barbour
Eddie Barefield
Charlie Barnett Phil Stevens
Count Basie Jimmy Rushing, Thad Jones, Joe Williams, Timme Rosenkrantz, Harry Edison, Buck Clayton, Bobby Moore, Ed Lewis, Eddie Durham, Dan Minor, Benny Morton, Herschel Evans, Earle Warren, Jack Washington, Lester Young, Jo Jones, Freddie Green, Walter Page, Dicky Wells
Edgar "Puddinhead" Battle Johnny Russell
Ray Bauduc Bob Haggart
Charlie Beal
Beal Street Boys Teddy Buckner, Arthur Herbert
Sidney Bechet Vic Dickenson, Johnny Williams
Bix Beiderbecke
Louie Bellson
Tony Bennett
George Benson Timme Rosenkrantz, Stanley Dance, John Hammond
Bunny Berigan
Chu Berry Roy Eldridge, Russell Procope, Dickey Wells
Eddie Bert Denzil Best, Joe Thomas
Barney Bigard Johnny Hodges
Art Blakey
Jimmie Blanton
Bon Bon
Bon Bon & Bonnies
Kjeld Bonfils
Boogie Woogie Boys Albert Ammons, Pete Johnson, Meade Lux Lewis, Joe Turner
Beryl Booker Slam Stewart, John Collins
Sterling Bose
Connie Boswell
Russell Bowles Henry Wells
Will Bradley
Tiny Bradshaw
Ruby Braff Bud Freeman, Anita O'Day
Simon Brehm
Aaron Bridgers
Britton Band
Big Bill Broonzy
Delores Brown
Lawrence Brown Timme Rosenkrantz
Les Brown
Pete Brown Hal Singer, Joe Thomas, Denzil Best, Eddie Bert, Timme Rosenkrantz, Sonny Greer, Bernard Addison, Chris Albertson, Hayes Alvis, Johnny Letman
Ray Brown
Brown Sisters Thelma Brown, Melba Brown, Vilma Brown
Dave Brubeck
Willie Bryant Dick Clark, Johnny Russell, Arnold Adams, Edgar "Puddinhead" Battle, John Haughton, Benny Carter, Dick Clark, Robert Horton, Cozy Cole, Louis Thompson, Glyn Paque, Stanley Payne, Teddy Wilson, Ben Webster
Charles Buchanan
Buck & Bubbles
Ralph Burns
Gary Burton
Butterbeans & Susie Jody Edwards, Susie Hawthorn
Don Byas Dick Wilson, Al Lucas
Donald Byrd
Walter Bødker
Jackie Cain Roy Kral
California Ramblers Carl Smith, Johnny Rude, Herbert Weil, Arhtur Rollini, Noel Kilgen, Adrian Rollini, Lew Cobey, chelsea Quealey, Bobby Davis, Jack Wechsler
Cab Calloway Milt Hinton, Eddie Barefield, Hilton Jefferson, Benny Morton, Budd Johnson, Timme Rosenkrantz
Ruben Calzado
Una Mae Carlisle
Harry Carney Mercer Ellington
Thelma Carpenter''
Wingy Carpenter – slettet – viste sig at være Hot Lips Page
Benny Carter
Al Casey Al Matthews, Gene Key
Cats & the Fiddle
Happy Caldwell
Inez Cavanaugh Ella Fitzgerald, Matty Peters, Teddy Wilson, Mary Lou Williams, Erik Mølbak, Timme Rosenkrantz, Dexter Gordon
Frank Chase
Doc Cheatham
Chocolate Dandies John Kirby, Bernard Addison, Benny Carter, Coleman Hawkins, Roy Eldridge, Sidney Catlett
Chocolate Stars
Charlie Christian
Kenny Clarke Aaron Bridgers
Buck Clayton Harry Edison, Timme Rosenkrantz, Buddy Tate, Thore Jäderby, George Vernon, Dickie Wells
Cozy Cole Wallace Bishop
Nat "King" Cole Oscar Moore, Johnny Miller
Bill Coleman
George Coleman
Jerry Colonna
John Coltrane McCoy Tyner, Elvin Jones, Jimmy Garrison
Eddie Condon Pee Wee Russell, George Brunis, Bobby Hackett, Johnny Blowers, Clyde Newcombe
Al Cooper's Savoy Sultans Grachan Moncur, Alex "Razz" Mitchell, Rudy Williams, Pat Jenkins, Ed McNeil, Oliver Richardson, Sam Massenberg, Al Cooper
Victor Cornelius Timme Rosenkrantz
Ida Cox
Jimmy Crawford
Bing Crosby Al Rinker, Harry Barris
Bob Crosby Eddie Miller
Israel Crosby
Freddy Crump
Tadd Dameron
Stanley Dance Timme Rosenkrantz
Johnny Dankworth Bob Brookmeyer, Clark Terry, George Tyndale, Peter King, Danny Moss, Art Ellefson, Eddie Harvey, Tony
Russell, Ian McDougall, Ronnie Snyder, Dudley Moore, Spike Heatley, Dickie Hawson, Kenny Clare, Kenny Wheeler, Gus Galbraith
Maria Darcia
Eddie "Lockjaw" Davis
Kay Davis Joya Sherrill
Lem Davis
Miles Davis
Wild Bill Davison Zutty Singleton, Doc Cheatham
Deep River Boys Harry Douglas
Vic Dickenson
Jack Dieval
Les Dinn's
Baby Dodds
Eric Dolphy
Lou Donaldson
Jimmy Dorsey Tommy Dorsey, Delmar Kaplan, Roc Hillman
Tommy Dorsey Timme Rosenkrantz, Jack Egan, Skipper (søn),
Edie Duchin
Kathrine Dunham Dancers
Bob Eberly
Billy Eckstine
Harry Edison Danny Barker, Fernando Arbello
Cliff Edwards
Therae Edwards
Thore Ehrling
Roy Eldridge Franz Jackson, Ray Brown
Duke Ellington Aaron Bell, Benny Carter, Thelonious Monk, Timme Rosenkrantz, Mercer Ellington, Juan Tizol, "Tricky" Sam Nanton, Lawrence Brown, Fred Guy, Johnny Hodges, Barney Bigard, Ben Webster, Otto Hardwick, Harry Carney, Sonny Greer, Jimmie Blanton, Rex Stewart, Wallace Jones, Ray Nance, Chauncey Haughton, Shelton Hemphill, Cat Anderson, Billy Strayhorn, Inez Cavanaugh, Russell Procope, Paul Gonsalves, Arthur Whetsol, Wellman Braud, Cootie Williams, Freddy Jenkins, Tyree Glenn, Ella Fitzgerald, Fats Ford, Harold Baker, Clark Terry, Jimmy Johnson, Jimmy Woodie, Jimmy Hamilton, Paul Gonsalves
Herb Ellis
Ziggy Elman Buck Clayton
Rolf Ericson
Herschel Evans Buck Clayton
Kai Ewans Peter Rasmussen, Louis de Vries, Henry Jensen, John Lange, Jack de Vries, Richard Stangerup
Irving Fazola
Leonard Feather Timme Rosenkrantz, Bobby Hackett, Leo Watson,
Morey Feld
Maynard Ferguson
Herbie Fields
Ella Fitzgerald
Brick Fleagle
Raymond Fol
Reginald Foresythe
Helen Forrest
Four Flash Devils
Bud Freeman Nick Rongetti, Muggsy Spanier
Jørgen Frigaard
Frankie Froeba Ramona
Don Frye
Erroll Garner Timme Rosenkrantz, Walther Klæbel
George Gershwin
Stan Getz Kai Winding, Timme Rosenkrantz, Lone Ulrich, Jørgen Laursen
Gene Gifford
Dizzy Gillespie Bobby Hackett, Roy Eldridge
Tyree Glenn
A.G. Godley
Jean Goldkette
Nat Gonella
Paul Gonsalves Ella Fitzgerald, Harold Ashby, Ben Webster
Babs Gonzales
Sally Gooding
Benny Goodman Gene Krupa, Lionel Hampton, Teddy Wilson, Helen Ward
Dexter Gordon Tete Montoliu, Niels-Henning Ørsted Pedersen
Brad Gowans
Norman Granz
Stephane Grappelli Miles Davis, Kenny Clarke
Glen Gray Billy Rauch, Pee Wee Hunt, Grady Watts, Frank Zullo, Sunny Dunham, Tony Briglia, Jack Blanchette, Stanley Dennis, Howard Hall, Pat Davis, Murray McEachern, Clarence Hutchenrider, Art Ralston, Dan D'Andrea, Kenny Sargent
Buddy Greco
Freddie Green
Grant Green
Lil Green
Dodo Greene
Sonny Greer
Al Grey
Chris Griffin
Roger Guerin
Fred Guy
Bobby Hackett Dizzy Gillespie, Jack Teagarden, Timme Rosenkrantz
Bob Haggart
Al Hall
Edmond Hall Vic Dickenson
Gene Hamilton
Jimmy Hamilton Juan Tizol
John Hammond
Lionel Hampton Horace Silver, Milt Buckner, Timme Rosenkrantz, Freddie Crump
W.C. Handy
John Hardee
Les Haricots Rouge
Bill Harris Zoot Sims, Ernie Figueroa, Clyde Hart, Sid Weiss, Specs Powell
John Hartwig
Åke Hasselgård Simon Brehm, Per-Erik Sparrings, Thore Swanerud, Bertil Frylmark, Bud Freeman, Hot Lips Page, Denzil Best, Marty Marsala, Jack Teagarden, Peanuts Hucko
Coleman Hawkins
Joe Haymes
Lennie Hayton
Fletcher Henderson Ed Cuffee, Fernando Arbello, Dick Vance, Joe Thomas, Roy Eldridge, John Kirby, Horace Henderson, Walter Johnson, Bernard Addison, Chu Berry, Sidney Catlett, Teddy Lewis, Buster Bailey, Elmer Williams, Israel Crosby, Don Pasquall, Bob Lessey, Timme Rosenkrantz, Ben Webster, Russell Procope, Edgar Sampson, Clarence Holiday, Russell Smith, Bobby Stark, Rex Stewart, J.C. Higginbotham, Claude Jones, Lawrence Lucie
Horace Henderson
The Hep Cats Daisy Mae
Børge Roger Henrichsen
Arthur Herbert
Woody Herman Gerry Mulligan, Stan Getz, Al Cohn, Zoot Sims, Rufus "Speedy" Jones
Milt Herth
Eddie Heywood
J.C. Higginbotham Timme Rosenkrantz, Harodl Ashby, Willie "The Lion" Smith
Alex Hill
Ernest "Bass" Hill
Earl Hines Budd Johnson, Benny Green, Tommy Potter, jonah Jones, Osie Johnson, Aaaron Sachs, Timme Rosenkrantz
Milt Hinton
Les Hite Oscar Bradley, Walter Williams, Forrest Powell, Paul Campbell, Alen Dunham, Britt Woodman, Frank Pashley, Al Morgan
Louis Hjulmand
André Hodeir
Art Hodes
Johnny Hodges Fred Guy, Barney Bigard, Timme Rosenkrantz, Paul Gonsalves
Billie Holiday Sonny White, Lawrence Lucie, John Williams, Roy Eldridge, Jimmy Powell, Carl Frye
Joe Holiday
Claude Hopkins Fred Norman, Fernando Arbello, Pete Jacobs, Henry Turner, Albert Snaer, Sylvester Lewis, Ovie Alston, Walter Jones, Gene Johnson, Bobby Sands, Eddie Williams, Orlando Roberson
Lena Horne
Bob Howard
Freddie Hubbard
Peanuts Hucko
Spike Hughes
Pee Wee Hunt
Alberta Hunter
Ina Ray Hutton
Arne Hülphers Thore Jederby, Gösta Hedén, Gösta "Smyget" Redlig, Uno "Miff" Görling, Gösta Petersson, Verner Karlsson, Heintz von Vultée, Charlie Hanson, Tony Mason, Eskil Wallberg, Frank Vernon
Jack Hylton
The Ink Spots Rollin Smith, Kong Konstantin, Dronning Anne Marie
Bull Moose Jackson
Cliff Jackson
Mahalia Jackson
Quentin Jackson
Illinois Jacquet
Ahmad Jamal
Harry James
Thore Jederby
Freddy Jenkins
Jack Jenny
Budd Johnson Bill Pemberton, Oliver Jackson
Buddy Johnson Kennth Hollon, Frank Clarke
Bunk Johnson
J.J. Johnson Kai Winding
James P. Johnson
Pete Johnson Meade Lux Lewis
Claude Jones
Elvin Jones
Jimmie Jones
Jo Jones Freddie Green, Joe Newman
Jonah Jones
Max Jones Timme Rosenkrantz
Thad Jones
Jones Band
Louis Jordan Courtney Williams, Clarence Johnson, Charlie Drayton, Walter Martin
Sheila Jordan
Taft Jordan
Juan-les-Pins Jazzfestival 1965 En række ikke identificerede musikere/sangere og stemningsbilleder
Grethe Kemp Ray Pitts
Stan Kenton Kai Winding
Willy Kett
John Kirby Buster Bailey, Clarence Brereton, Bill Beason, George Johnson, O'Neill Spencer, Frankie Newton, Pete Brown, Charlie Shavers, Maxine Sullivan
Andy Kirk Mary Lou Williams, Earl Miller, John Williams, Dick Wilson, John Harrington, Ted Brinson, Ted Donnelly, Earl Thompson, Paul King, Harry "Big jim" Lawson, Pha Terrell
Roland Kirk Vernon Martin, Clifford Jarvis
Ed Kirkeby
Mannie Klein
The Korn Kobblers Band
Bamse Kragh-Jacobsen
Carl Kress
Gene Krupa Mezz Mezzrow, Leonard Feather
Billy Kyle
Tommy Ladnier
Guy Lafitte
Eddie Lang
Nick LaRocca
Harlan Lattimore
Jack Leonard
Ed Lewis
Meade Lux Lewis
Ted Lewis
Abbey Lincoln
Slats Lang
Al Lucas
Lawrence Lucie
Jimmie Lunceford Eddie Wilcox, Jimmy Crawford, Moses Allen, Al Norris, Russell Bowles, Trummy Young, Elmer Crumbley, Paul Webster, Snooky Young, Gerald Wilson, Joe Thomas, Willie Smith, Dan Grissom, Earl Carruthers, Teddy Buckner
Humphrey Lyttelton Joe Temberley, Tony Coe, Ian Armitt
Matty Malneck
Wingy Manone Timme Rosenkrantz
Joe Marsala Buddy Rich, Marty Marsala, Nat Jaffe, Arthur Shapiro, Jack Lemaire
E.G. Marshall Timme Rosenkrantz
Bobby Martin Ram Ramirez, Glynn Pacque, Ernest Purce, Johnny Russell, Kaiser Marshall, Bobby McRae, Ernest "Bass" Hill
Helge Mass
Leo Mathisen Otto Lington, Anker Skjoldborg, Erik "Spjæt" Kragh, Louise Jordan, Knut Knutssøn, Leif Johansen, John Steffensen, Carlo Jensen, Poul Thaulow
Lucille May
Mary Ann McCall
Gary McFarland
Jimmy McGriff
Red McKenzie Mike Riley, Dick McDonough, Eddie Condon
Ray McKinley
Nina Mae McKinney
McKinney's Cotton Pickers Roy Eldridge, Budde Lee, Andy Gibson, Ed Cuffee, Jake Wiley, Joe Eldridge, Ben Richardson, Clyde Hart, Cuba Austin, Bill McClure, Prince Robinson, Billy Bowen
Jackie McLean J.J. Johnson
Joy McLean
Carmen McRae Aaron Bridgers
Jack McVea Frank Clarke, Raybon Tarrant
Kim Menzer Timme Rosenkrantz
Ian Menzies John Cairns, Bobby Shannon, Ronnie Silver, norman Brown, Malcom Higgins, Fiona Duncan, Forrie Cairns
Johnny Mercer
Mezz Mezzrow
Eddie Miller Tex Beneke
Ray Miller Miff Mole, Frankie Trumbauer, Andy Sanella
Lucky Millinder
Irving Mills
John Mills
Mills Blue Rhythm Band Henry "Red" Allen, SheltonHemphill, Wardell Jones, Lawrence Luce, Crawford Wethington, j.C. Higginbotham, Eugene Mikell, George Washington, Buster Bailey, O'Neil Spencer, Joe Garland, Elmer James, Edgar Hayes, Billy Kyle, O'Neil Spencer, Danny Barker, Harry Edison, Eli Robinson, Charlie Shavers, Alfred Cobbs, Carl Warwick, Johnny Williams, Tab Smith, Benny Williams, band vallet sitting in for Ronald Haynes, Eddie Williams
Mills Brothers Donald Mills, john Mills Jr., Herbert Mills, Harry Mills
Dan Minor
Miff Mole Pee Wee Russell
Toots Mondello
Monique
Thelonious Monk
James Moody Buddy Tate
Freddie Moore Don Frye, Pete Brown, John Smith (g)
Dan Morgenstern Timme Rosenkrantz
Benny Morton
Jelly Roll Morton
Stella Moya
Gerry Mulligan Bud Freeman, Ruby Braff, Timme Rosenkrantz, Sahib Shihab, Cello Pettiford
Vido Musso Eddie Safranski, Ray Wetzel, Shelly Manne, Kai Winding, Boots Mussulli
Tricky Sam Nanton Fred Guy
Phil Napoleon Miff Mole
Max Nesbitt Harry Nesbitt
Newport Jazz Festival Fotos fra 1962 og 1966 med bl.a. Bobby Hackett, Thad Jones, Howard McGhee, Kenny Dorham, Ruby Braff, Dizzy Gillespie, Kenny Burrell, Carmen McRae, Helen Humes
Frankie Newton
Albert Nicholas Happy Caldwell, Harry Lim, Zutty Singleton
Big Nick Nicholas
Nicholas Brothers
Red Nichols
Ray Noble Bill Harty
Carl Henrik Norin
Red Norvo Timme Rosenkrantz
Floy O'Brien
Helen O'Connell
Anita O'Day
Chico O'Farrill
Buford Oliver
King Oliver Bill Johnson, Eddie Venson, Lottie Taylor, Jimmy Noone, Paul Barbarin
Hot Lips Page Timme Rosenkrantz
Walter Page
Remo Palmieri Sonny Greer, Chubby Jackson
Glyn Paque
Charlie Parker
Erik Parker Timme Rosenkrantz
Jack "The Bear" Parker
Horace Parlan
Tony Pastor
Ted Pearson
Bernard Peiffer
Rosetta Perry
André Persiany
Kjeld Petersen Dirch Passer, Timme Rosenkrantz
Mattie Peters Herman Wolsgaard-Iversen, Bamse Kragh-Jacobsen
Virginia Peters Dirch Passer
Peters Sisters Mattie Peters, Virginia Peters, Annie Peters, Timme Rosenkrantz
Oscar Peterson Ed Thigpen, Flip Phillips
Oscar Pettiford Anders Dyrup
Flip Phillips
Lora Pierre
Maceo Pinkard
Ben Pollack Ray Bauduc, Gil Bowers, Ralph Copsey, Jack teagarden, Gil Rodin, Al Beller, Nappy Lamare, Jerry Johnson, Ruby Weinstein, Matty Matlock, Eddie Miller Charlie Spivak, Sterling Bose
Danny Polo
Doc Pomus Rex Stewart, Marty Marsala
Port of Harlem Jazzmen Teddy Bunn, Johnny Williams, Frankie Newton, Sidney Catlett, J.C. Higginbotham
Bud Powell
Sammy Price
Louis Prima
Princess Nyoka
Russell Procope Benjamin Brown, James Shirley
Ike Quebec
Jimmy Rae Betty Rae
Junior Raglin Fred Guy
Ram Ramirez
Jimmy Raney
Bill Rank
Peter Rasmussen
Vi Redd
Charles Redland
Don Redman Timme Rosenkrantz, Ted Sturgis, Hot Lips Page, Inez Cavanaugh, Buford Oliver, Ray Abrams, Chauncey Haughton, Pete Clark, Don Byas, Peanuts Holland, Allan Jeffries, Jackie Carman, Tyree Glenn, Bob Williams, Manzie Johnson, Tommy Stevenson, Otis Johnson, Al Killian, Scoville Brown, Tapley Lewis, Bob Lessey, Gene Simon, Quentin Jackson, Talcott Reeves, Bob Ysaguire, Benny Morton, Fred Robinson, Claude Jones, Sidney DeParis, Shirley Clay, Leonard Davis, Horace Henderson, Edward Inge, Robert Carroll, Rupert Cole
Buddy Rich
Dave Rivera
Chuck Richards
June Richmond
Mike Riley Eddie Farley, Frank Froeba, Frank Langone, Arthur Ens
Jimmy Rivers
Willard Robison
Ann Robinson
Sugar Chile Robinson
Betty Roché
Red Rodney
Timmie Rogers
Adrian Rollini Timme Rosenkrantz
Timme Rosenkrantz Alvilda, Ram Ramirez, Inez Cavanaugh, Benny Morton, Billy Eckstine, Erik Blegvad, Fletcher Henderson, , Kronprins Frederik, kammerherre Bache, minister Michell, grev Pauss, Finn Tuxen, Viggo Tuxen, Harmony Boys
Jimmy Rushing Earle Warren, Jo Jones
Johnny Russell
Pee Wee Russell Bobby Hackett, Eddie Condon, John Kirby, Earl Carruthers, Ruby Braff, Bud Freeman
Rudy Rutherford
Eddie Safranski
Henri Salvador
The Savoy Sultans Grachan Moncur, Alex "Razz" Mitchell, Rudy Williams, Pat Jenkins, Ed McNeil, Cyril Haynes, Sam Massenberg, Al Cooper
Gene Schroeder
Arthur Schutt
Bent Schærff Erik Mølbak
Hazel Scott
Mabel Scott
Al Sears
Gene Sedric Buck Washington, Mezz Mezzrow, Arthur Herbert, Buddy DeFranco, Lloyd Trotman, Rex Stewart
Sheik Shafeek
Charlie Shavers
Artie Shaw Robert Benchley, Tony Pastor
Arvell Shaw
George Shearing
Sheilia
Sahib Shihab Cello Pettiford, Gerry Mulligan
The Shim Sham Band
Jimmy Shirley
Horace Silver
Art Simmons
Nina Simone
Zoot Sims Al Cohn, Buddy Rich, Snooky Young
Zuty Singleton
Noble Sissle Buster Bailey
Anker Skjoldborg Hilmer Nørrild, Harald Jensen, Arild Hulstrøm, John Lange, Olaf Carlsson, Herman Lisberg, Kaj Møller, Carlo Mikkelsen
Bessie Smith
Jimmy Smith (bassist)
Rollen Smith
Stuff Smith George Clark, Jonah Jones, Jimmy Jones, John Levy, Timme Rosenkrantz, Henri Chaix, Michel Guillemin, Wallace Bishop, Else Rosenkrantz
Willie Smith
Willie "The Lion" Smith Arvell Shaw, J.C. Higginbotham, Timme Rosenkrantz
Martial Solal
Eddie South Zinky Cohn, Jimmy Bertrand, Wright Smith, Ed Burke, Harold Scott, Everett Barksdale, Milt Hinton, Alen Tinney, Leonard Gaskin
The Spirits of Rhythm Wilbur Daniels, Douglas Daniels, Teddy Bunn, Virgil Scoggins, Wilson Myers, Marlowe Morris
Charlie Spivak
Jess Stacy
Bobby Stark
Rex Stewart
Slam Stewart
Sonny Stitt
Lew Stone Harry Berly, Ernest Ritte, Al Borolly, Joe Crossman, Bill Haraty, Jim Easton, Tony Winters, Lew Davis, Nat Gonella, Eddie Carroll, Joe Ferrie, Alfie Noakes
Billy Strayhorn
Ted Sturgis
Maxine Sullivan
Ralph Sutton
Reinhold Svensson Hasse Zetterström, Gösta Månsson
Tarzanya
Buddy Tate Brew Moore, Pat Jenkins, Skip Hall, Charles "Fats" Donaldson, Eli Robinson, Flat Top Wilson, Ben Richardson, Shorty Haughton
Art Tatum Slam Stewart, Tiny Grimes, Morris Levy
Mai Tatum
Billy Taylor (bassist)
Billy Taylor (pianist)
Myra Taylor Harlan Leonard
John Tchicai
Charlie Teagarden Jack Teagarden
Jack Teagarden Timme Rosenkrantz, Charlie Teagarden, Clois "Cub" Teagarden
The Temperance Seven
Alec Templeton
Pha Terrell
Clark Terry Gary McFarland, Harry Carney
Frank Teschemacher
Gösta Theselius
Joe Thomas (trompetist)
Rosita Thomas
Lucky Thompson Eddie "Lockjaw" Davis
The Three Chocolateers
The Three Just Men Kenneth Gordon, Horace Dawson, George Browne
The Three Sounds Bill Dowdy, Gene Harris, Andy Simpkins
Timme's Club Stemningsbilleder uden musikere
Juan Tizol
Dave Tough Jack Lesberg
Lloyd Trotman
Frankie Trumbauer Bill Rank, Charlie Teagarden
Anita Tucker
Bruce Turner John Mumford, John Chilton, John Armatage, Collin Bates, Jim Bray
Stanley Turrentine
Gösta Törner Bob Laine, Tomba Jahn
Torben Ulrich Timme Rosenkrantz, Aaron Bridgers
René Urtreger
Jake Van Der Meulen
Dick Vance
Sarah Vaughan
Joe Venuti Jerry Colonna, Johnny Davis, Ray Mayer
Steen Vig
T-Bone Walker
Babe Wallace
Fats Waller Phil Ponce, Timme Rosenkrantz, Cecil Aagaard, Ben Whittet, Herman Autrey, Al Casey, Billy Taylor, Harry Dial, Jimmie Lunceford
Clara Ward
Helen Ward
Leonard Ware Pat Flowers, Eddie Robinson
Earle Warren Timme Rosenkrantz
Buck Washington
Dinah Washington
Ethel Waters Tommy Dorsey, Duke Ellington, Sonny Greer, Fred Guy, Wellman Braud
Laurel Watson
Chick Webb Artie Shaw, Duke Ellington, Joe Steele, Chjarles Linton, Bobby Stark, Edgar Sampson, Pete Clark, Elmer James, Sandy Williams, Taft Jordan, Russell Procope, Ella Fitzgerald
Ben Webster Timme Rosenkrantz, Willie "The Lion" Smith
George Wein
Dicky Wells Mike Leone
Henry Wells
Alex Welsh
George Wettling
Josh White
Putte Wickman Tony Scott, Joe Roland, Zutty Singleton, Bob Wilber, San Salvador
Baby Face Willette
Clarence Williams
Cootie Williams
Johnny Williams
Louie Williams
Marion Williams
Mary Lou Williams Bill Coleman, Al Hall, Teddy Wilson, Pedro Biker
Rudy Williams
Tony Williams
Dick Wilson
Teddy Wilson Henrik Wolsgaard-Iversen, Inez Cavanaugh, Mattie Peters, Erik Mølbak, Timme Rosenkrantz, Mary Lou Williams, Johnny Williams, Bjarne Rostvold, Inez Cavanaugh
Kai Winding Jose Mangual, Pedro Allendo, Shelly Manne, Vido Musso, Boots Mussulli, Eddie Meyers, Bob Cooper, Bob Gioga, Milt Bernhart, Harry Forbes
Sam Wooding Rae Harrison
Lester Young Walter Page, Lionel Hampton
Snooky Young Zoot Sims
Trummy Young
FOTOS I STORE FORMATER
Orkesternavn/Personnavn Navne på andre musikere på fotos under dette navn
Louis Armstrong Fred Robinson, Willie Hightower, Zutty Singleton, Mancy Carr, Carroll Dickerson, Gene Anderson, Bert Curry, Jimmy Strong, Pete Briggs, Crawford Wethington
Willie Bryant Teddy Wilson, Cozy Cole, Arnold Adams, Louis Thompson, John Haughtone, Edgar "Puddinhead" Battle, Robert Cheek, Dick Clark, Glyn Pacque, Stnaley Payne, Johnny Russell
Papa Bue Bamse Kragh-Jacobsen
Tommy Dorsey Pee Wee Ervin Dave Tough, Carmen Mastren, Gene Traxler, Dick Jones, Les Jenkins, Walter Mercurio, Jack Leonard, Axel Stordahl, Edythe Wright, Joe Dixon, Clyde Rounds, Bud Freeman, Fred Stulce
Valdemar Eiberg
Duke Ellington Johnny Hodges, Sonny Greer, Junior Raglin, Al Sears, Jimmy Hamilton, Otto Hardwick, Ray Nance, Kay Davis, Joya Sherrill, Tricky Sam Nanton, Lawrence Brown
Arthur Gibbs Sammy Hodges, George Washington, Billy Taylor, Leonard Davis, Edgar Sampson, Happy Caldwell, Eugene Mikell, Paul Burnett,
Fletcher Henderson Keg Johnson, Claude Jones, Charles Holland, Walter Johnson, Bernard Addison, John Kirby, Henry "Red" Allen, Joe Thomas, Russell Smith, Horace Henderson, Hilton Jefferson, Russell Procope, Buster Bailey, coleman Hawkins
Teddy Hill Sam Allen, John W. Smith, William "Bill" Beason, Richard Fullbright, Gus McClung, Bernard Flood, Louis Hunt, Joe Britton, Howard Johnson, Harold Blanchard, Chu Berry, Jessie Darmend (voc)
J.J. Johnson
Willie Lewis John Mitchell, Joe Hayman, Ted Fields, June Cole, Herman Chittison, Bill Coleman, Billy Burns, Frank "Big Boy" Goudie, Bobby Martin
Jimmie Lunceford Russell Bowles, Joe Thomas, Edwin Wilcox, Jimmie Crawford, Tommy Stevenson, Sy Oliver, Eddie Tompkins, Willie Smith, Al Norris, Mosers Allen, Henry Wells, Earl Carruthers
McKinney's Cotton Pickers Cuba Austin, Prince Robinson, George "Fathead" Thomas, Don Redman, David Wilborn, Todd Rhodes, Ralph Escudero, John Nesbit, Claude Jones, Milton Senior, Langston Curl
Original Memphis Five Phil Napoleon, Frank Signorelli, Miff Mole, Jimmy Lytell, Jack Roth
The Missourians Earres Prince, Walter "Foots" Thomas, Cab Calloway, Andrew Brown, Morris White, William Thornton, Leroy Maxey, R.Q. Dickerson, Lamarr Wright, Jimmy Smith DePriest Wheeler
Red Nichols Will Bradley, Eddie Bergman, Fulton McGrath, Johnny Davis, Artie Bernstein, Frank Salto, Babe Russin, Tony Socco, Don Moore, Victor Engle, Ferd Morrow
Don Redman Manzie Johnson, Gene Simon, Talcott Reeves, Bub Ysaguire, Henry "Red" Allen, Sidney DeParis, Shirley Clay, Rupert Cole, Edward Inge, Robert Carroll
Timme Rosenkrantz
Stuff Smith
Fats Waller
Teddy Wilson Inez Cavanaugh, Timme Rosenkrantz
Sam Wooding