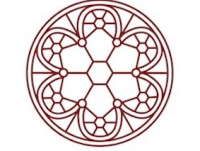 NetMAR at IMC 2021 Fringe
NetMAR, of which CML is partner, at the Leeds International Medieval Congress 2021
Thursday 8 July 2021
1-2pm UK time
Network for Medieval Arts & Rituals (NetMAR) will participate at the International Medieval Congress 2021 hosted by the University of Leeds.
NetMAR members will present the network to the large community of medievalists and talk about the meaning, value, and challenges of heritage. This lunchtime event (1-2pm UK time) will take place as part of IMC 2021 Fringe Events. The panel discussion is organised by NetMAR Project Coordinator, Dr Stavroula Constantinou of the Centre for Medieval Arts & Rituals at the University of Cyprus and will feature also Prof. Ingrid Bennewitz (Bamberg), Dr Detlef Goller (Bamberg), Dr Nils Holger Petersen (SDU), Dr Rosa Rodriguez Porto (SDU/CML), and Dr Christos Hadjiyiannis (UCY).
---
To register and learn more about the event, please follow the link here.