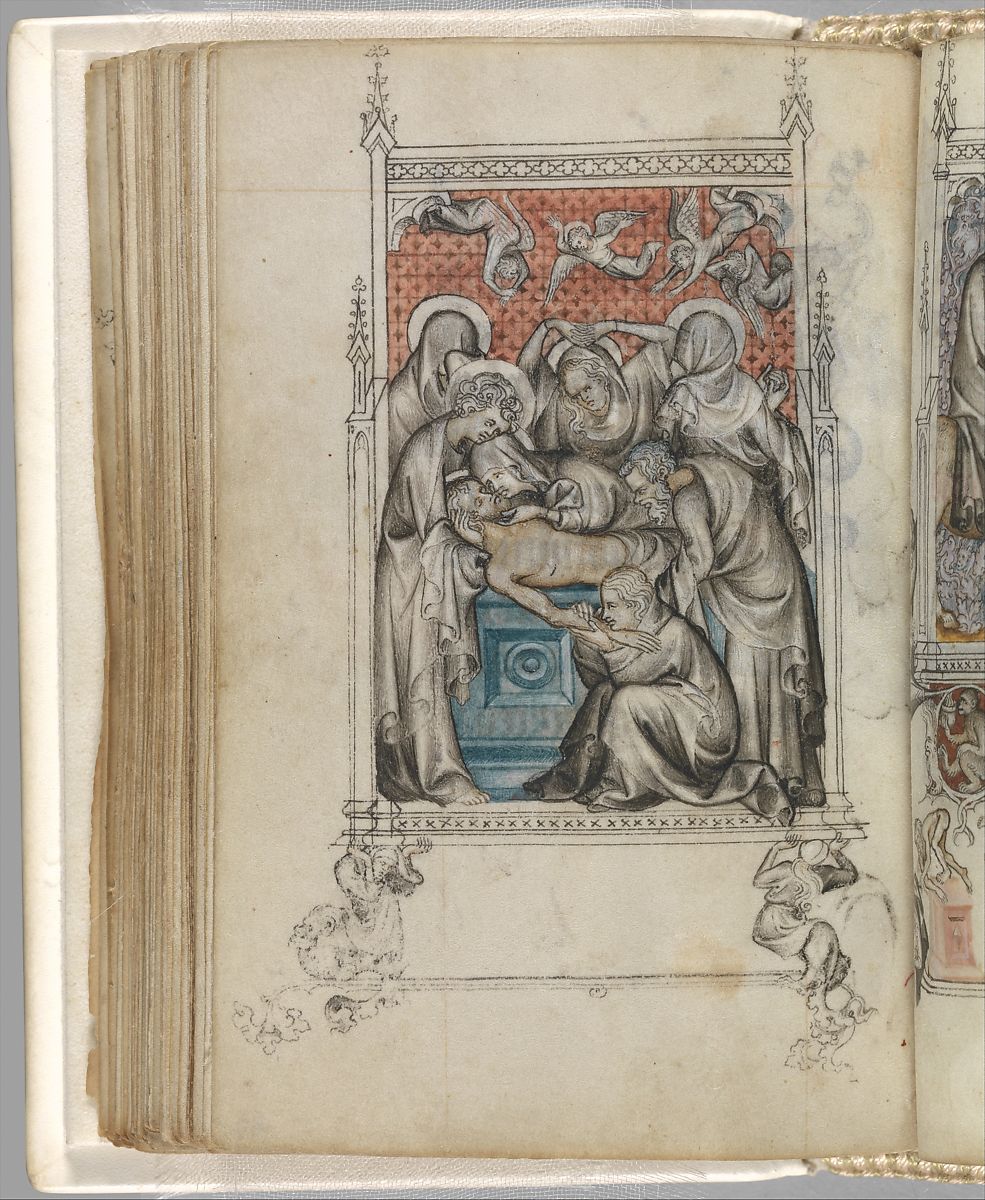 CFP, Absence in the Middle Ages (8-9 April, 2021)
International Postgraduate Symposium at CESCM (Université of Poitiers, France), 8-9 April 2021
Call for papers: Absence in the Middle Ages
CESCM (Université of Poitiers, France), 8-9 April 2021
The CESCM (centre d'études supérieures de civilisation médiévale, University of Poitiers) in collaboration with the Research Unit transitions (research department on the Middle Ages and the Early Modern Period, University of Liege) and the Centre for Medieval Literature is pleased to open the call for the second session of the postgraduate symposium.
The first session was held in Liège, Belgium, in February 2020 and was dedicated to the notion of margins (XIth-XVIIth centuries). The second session will be held in Poitiers, on April 8th-9th 2021 and will be dedicated to the notion of absence in the Middle Ages. The third part will take place in York.
For the full call for papers please see here.
Image: Jean Pucelle, La mise au tombeau, Les Heures de Jeanne d'Évreux, reine de France, v. 1324–1328,
Folio 82 v. Metropolitan Museum of Art, New York.