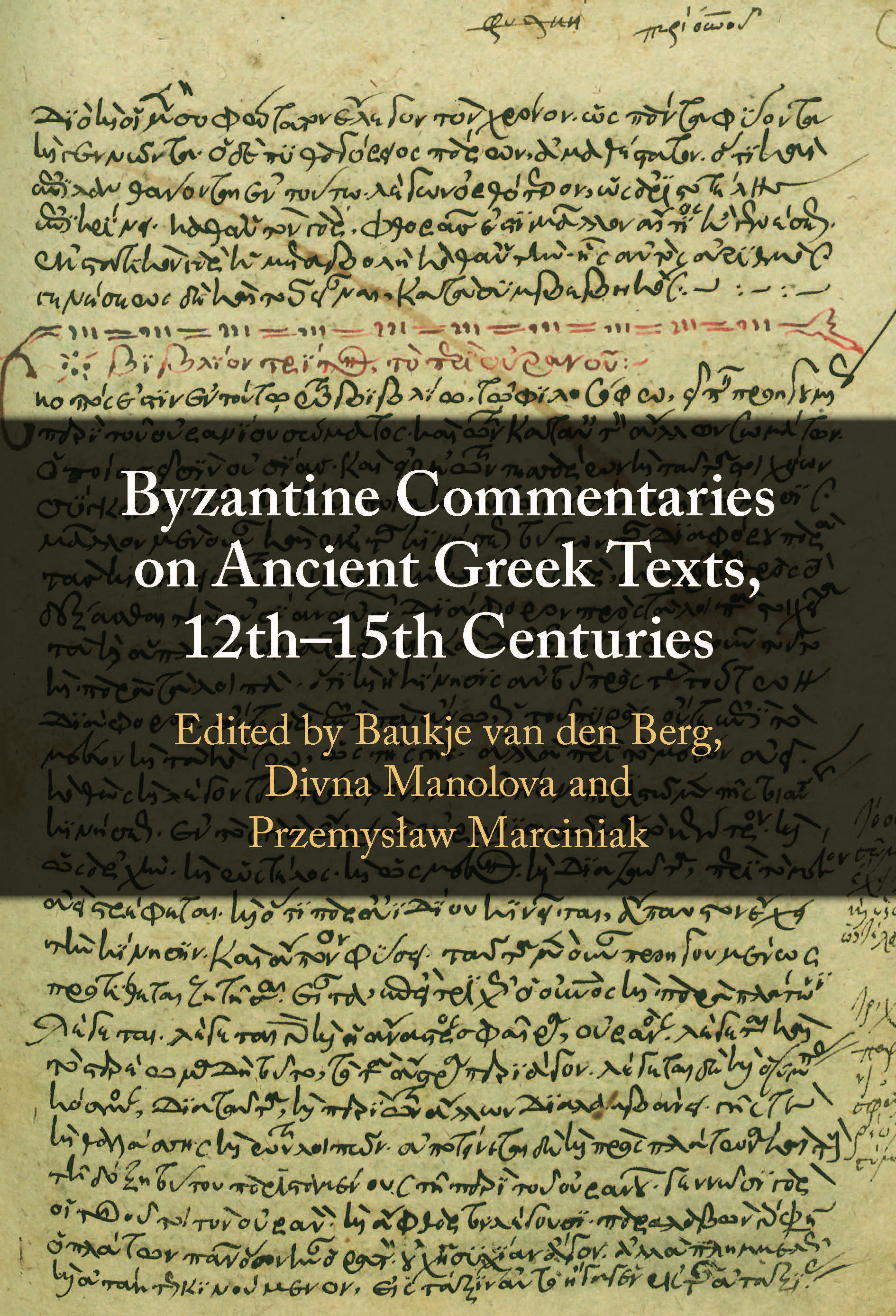 Publication, "Byzantine Commentaries on Ancient Greek Texts, 12th–15th Centuries"
New publication edited by Baukje van den Berg, Divna Manolova, Przemysław Marciniak with contributions by Aglae Pizzone and Valeria Lovato
Former CML post doc (now visiting post doc at the Max Planck Institute for the History of Science) Divna Manolova has recently co-edited "Byzantine Commentaries on Ancient Greek Texts, 12th–15th Centuries" with Baukje van den Berg and Przemysław Marciniak. The volume features contributions from CML senior researcher/DIAS fellow Aglae Pizzone and former CML post doc Valeria Lovato.
---
Dedicated to the medieval commentary and the practice of commenting on ancient works, this volume is the first edited collection, which introduces the public to the commentaries produced and circulated in Byzantium. The contributions included within adopt a broad chronological perspective (from the 12th to the 15th century) and examine different types of commentaries on ancient poetry and prose within the context of the study and teaching of grammar, rhetoric, philosophy and science. By discussing the exegetical literature of the Byzantines as embedded in the socio-cultural context of Komnenian and Palaiologan Byzantium, this volume explores the frameworks and networks of knowledge transfer, patronage and identity building, which motivated the Byzantine engagement with the ancient intellectual and literary tradition.