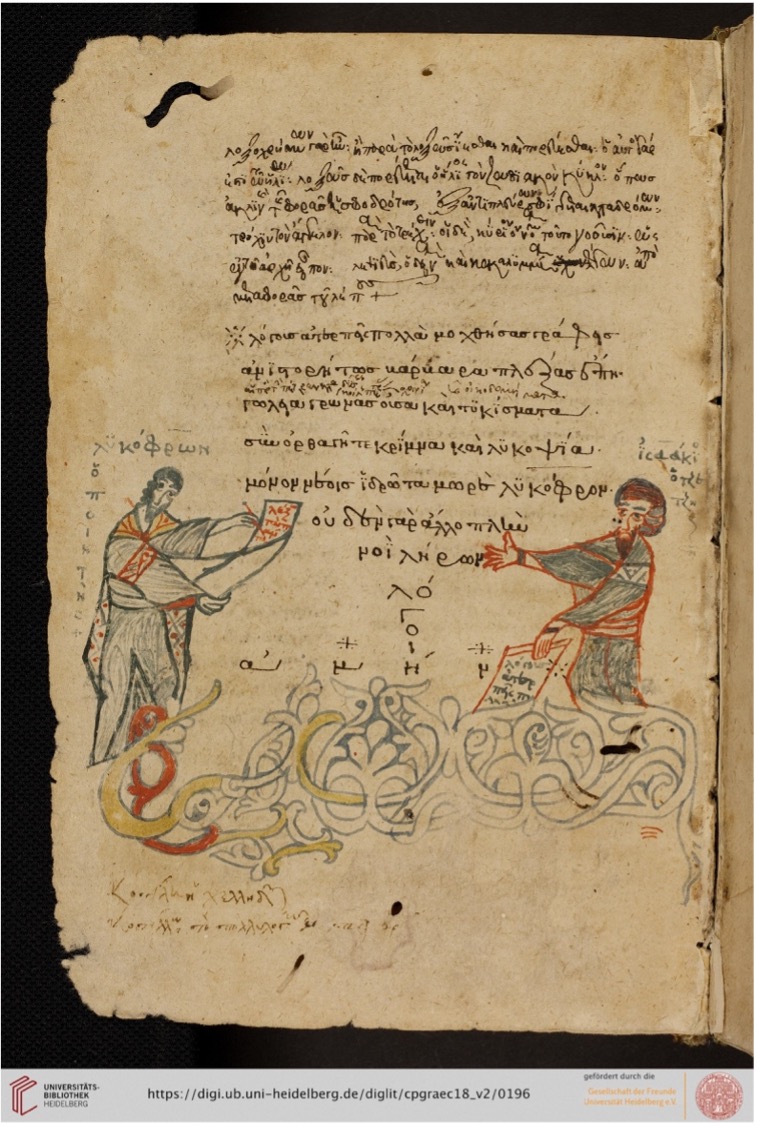 Two new publications in the open access volume Τζετζικαὶ ἔρευναι
Aglae Pizzone and Chiara D'Agostini have published two new publications in the OA volume Τζετζικαὶ ἔρευναι edited by E.E. Prodi
CML/Danish Institute for Advanced Study Assistant Professor Aglae Pizzone and former PhD student and CML affiliate Chiara D'Agostini have published two articles in a new open access volume published in March 2022.
Pizzone's article is 'Tzetzes and the prokatastasis: a tale of people, manuscripts, and performances', and D'Agostini's article is 'Borders to cross the bounds: Tzetzes and Ptolemy's Geography in twelfth-century Byzantium'.
The two papers feature in the volume Τζετζικαὶ ἔρευναι edited by Enrico E. Prodi, the first collection of essays exclusively devoted to the figure of the Byzantine intellectual John Tzetzes (12th century). The volume is a development of the international conference organized in Venice in 2018 by E.E. Prodi (within the MSCA-IF-EF-2015 ASAGIP, funded by EU Horizon 2020 program). The volume is divided in four sections: the first – where Pizzone's contribution features – contains the publication, complete or partial, of three poetic works by Tzetze; the second examines general aspects of Tzetzes' works; the third part deals with Tzetzes' reception of two major figures of the Greek past; the fourth, which contains D'Agostini's article, is devoted to Tzetzes' multi-faceted reception of ancient texts, from Homer to the Late Antiquity.
---
Image: Universitätsbibliothek Heidelberg, Palatinus Graecus 18, f. 96v.