Jesu apostle videnskabeligt undersøgt
I en romersk kirke ligger relikvierne af to af Jesu apostle. Kirken har helt ekstraordinært tilladt kemiske analyser af dem for at få mere at vide om deres oprindelse.
I Rom ligger Santi Apostoli-kirken, som har været passet af franciskaner-munke i mere end 500 år. I mere end 1.500 år har kirken huset de formodede jordiske rester af to af de tidligste kristne og Jesu apostle: Philip og Jakob den Yngre.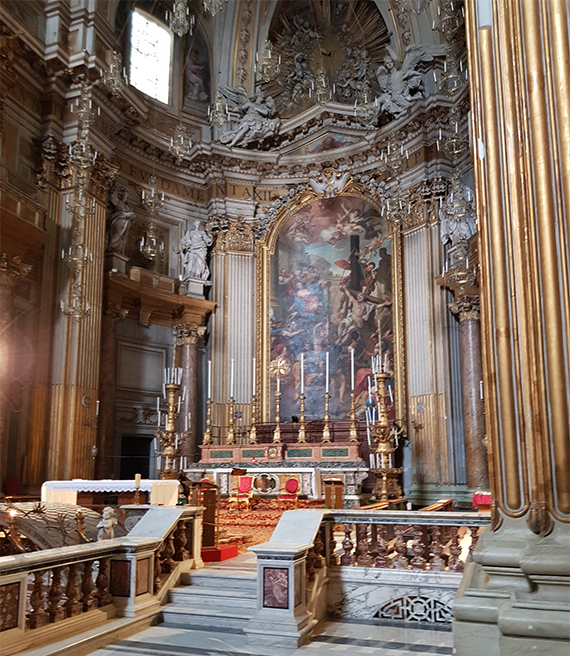 I kristendommens første århundreder var livet vanskeligt for det kristne mindretal, men gradvist, frem mod det fjerde århundrede, blev det den dominerende religion, og efter at kejser Theodosius i 380 erklærede kristendommen som statsreligion, begyndte kirker at skyde op over hele Italien og i Rom.
I takt med dette blev de jordiske rester af kristne martyrer flyttet fra deres grave uden for byerne til kirker inde i byerne. Dette gjaldt også de to apostle, Philip og Jakob.
Fod, lårben og skinneben
Det vides ikke, hvem der flyttede de formodede rester af Philip og Jakob, heller ikke hvorfra, men det er en kendsgerning, at de kom til kirken Santi Apostoli, som blev bygget til deres ære. Det er også en kendsgerning, at resterne er blevet opbevaret som relikvier i kirken siden det sjette århundrede.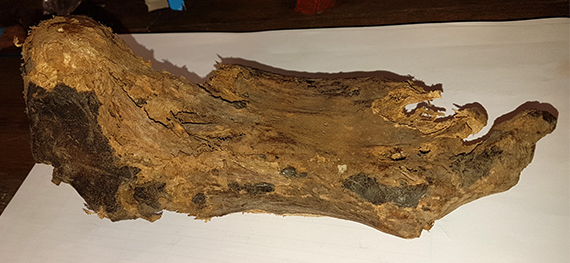 Så er relikvierne virkelig resterne af Jakob og Philip? Og hvad kan de snart 2.000 år gamle knogler fortælle os?
I dag er Jakobs og Philips skeletter langt fra komplette. Der er kun fragmenter af et skinneben, et lårben og en mumificeret fod tilbage. Skinnebensknoglen og foden tilskrives Philip, mens lårbenet tilskrives Jakob.
Kulstof 14-datering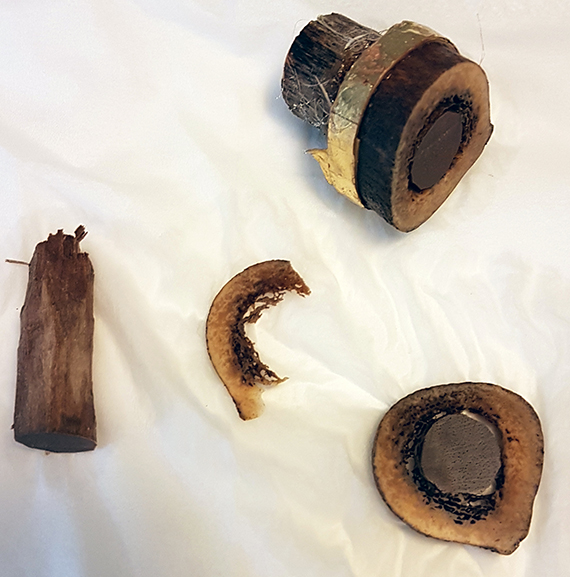 Professor i kemi og arkæometri, Kaare Lund Rasmussen fra Syddansk Universitet, har ledet de videnskabelige undersøgelser af relikvierne, understøttet af kolleger fra Holland, Italien, England og Danmarks Nationalmuseum. Resultaterne er offentliggjort i det videnskabeligetidsskrift Heritage Science.
Da forskerne kom til Rom, og der blev åbnet op til relikvierne, blev det klart, at det ville være for vanskeligt at dekontaminere og kulstof 14-datere de formodede rester af Philip. Deres alder forbliver altså en gåde.
Men lårbenet, der menes at tilhøre Jakob, kunne der foretages flere analyser af. Vigtigst var kulstof 14-analysen, der daterede det til 214-340 e.Kr.
"

Konklusionen er, at det lårben, der ligger i kirkens relikvieskrin, ikke kan have tilhørt Jakob. Det stammer fra en person, der er 160-240 år yngre end Jakob.
Skønt relikviet ikke er apostlen Jakobs, kaster det et sjældent lys på en stort set uafklaret periode i kristendommens tidligste historie.
Hvem denne person var, er naturligvis umuligt at sige.
Ud at søge efter martyrernes lig
Vi anser det for meget sandsynligt, at de, der flyttede lårbenet til Santi Apostoli-kirken, troede, at det tilhørte Jakob. De må have taget det fra en kristen grav, så det har tilhørt en af de tidligste kristne, apostel eller ej, kommenterer professor Kaare Lund Rasmussen.
Det samme gælder de formodede rester af Philip, tilføjer han.
– Man kan forestille sig, at, når de tidlige kirkers udsendinge drog ud for at lede efter ligene af apostle, som havde levet hundreder af år tidligere, ville de søge på gamle kristne gravpladser, hvor hellige mænd og martyrer var blevet begravet, skriver forskerne i Heritage Science.
Fotos: Kaare Lund Rasmussen
At flytte knogler - en populær tradition
Den første kendte flytning af en martyrs jordiske rester til en kirke er St. Babylas i 354 e.Kr. Hans rester blev flyttet fra en kirkegård i Antiochia til Daphne og anbragt i en kirke, specielt bygget til formålet af guvernør Cæsar Gallus
Umiddelbart efter dette blev flytninger populære: inden for et år blev Timotheus, Andreas og Lukas flyttet til Konstantinopel
Samtidig beretter kilder om en stigende popularitet og cirkulation af relikvier fra anden del af det 4. århundrede og fremefter
På trods af kritik fra biskop Athanasius af Alexandria († 373) og Shenoute († 465) i slutningen af det samme århundrede og i det følgende begyndte man at flytte martyrer og hellige ind i kirkerne
I hele det romerske imperium blev lig eller kropsdele gravet op, flyttet og genbegravet tæt på alteret i mange vigtige kirker.
Andre artikler om Kaares arbejde
Mød forskeren
Kaare Lund Rasmussen er ekspert i arkæometri og professor ved Institut for Fysik, Kemi og Farmaci, Syddansk Universitet.