Campus Sønderborg is your perfect place to study engineering in a truly international environment. You are part of a vibrant community with more than 50% of the students coming from abroad.
The English taught programmes and the inspiring project work with technology companies prepare you for a career in global firms and markets.
Why study in Sønderborg?
Start your global career path with our international progammes in English

Get inspired by projects with excellent industry and business partners

Enjoy a Scandinavian lifestyle at the sea close to the German border
Engineering programmes
Choose your engineering programme and gain an internationally recognized Bachelor and Master's degree. Learn more about our programmes and find out which best matches best your personal interests:
Living in Sønderborg
You easily get to Sønderborg, which is located directly at the Baltic Sea. A short trip from Flensburg across the Danish-German border brings you directly to Campus Sønderborg – a modern building and outstanding architecture at the waterfront of Alssund.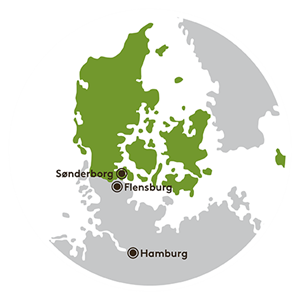 You live in a secure Scandinavian city with an attractive student community and a high quality of life. You can enjoy your leisure time at beautiful beaches, in the forest and the sea as well as in student bars and cafés in the city. The municipality offers you a guaranteed accommodation, where you meet other students and easily can make new friends.

In Sønderborg you benefit from the strong engagement of the industry. Regional companies offer engineering students many possibilities to cooperate in semester projects, internships or student jobs.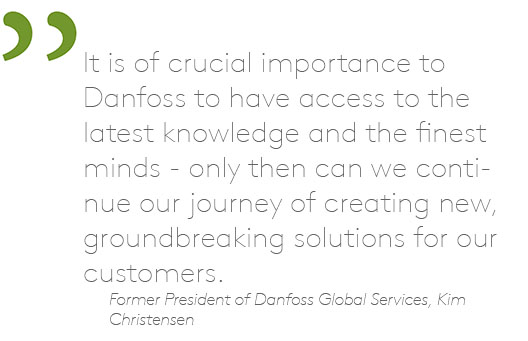 Your excellent choice to study engineering!
Community with more than 50% international students
Excellent English programmes for a global job and career environment
Small study groups and personal teaching
Industrial and business experience with companies
Innovation-based learning
Free university education (no fees for EU-citizens)
Guaranteed student accommodation
Ask a student!
Ask our student ambassadors about studying and living in Sønderborg.



Anneke from Kiel
Finn from Hamburg
Kristina from Wedel
"I decided to come to Sønderborg, because I really like the atmosphere, the magnificent building and the location at the water."
Your questions to Anneke: annsc16@student.sdu.dk

"I really enjoy studying in Sønderborg with all the modern facilities, the small study groups and the easy access to companies."




Your questions to Finn:


fitry16@student.sdu.dk

"I like to study in Sønderborg, because the variety of topics is much broader compared to other programmes."




Your questions to Kristina:


krdie16@student.sdu.dk
Visit us!
International Open Day: Visit us in Sønderborg on 2 February 2019! A full day of workshops, information about all study programmes, city tour and free transport from Kiel and Hamburg. Info and registration: sdu.dk/sto
Student for a day: Your personal trial at the campus! Our students welcome you and show you around the campus, the facilities and project rooms. You join engineering classes and learn about the student life. Book your visit right now and send us your preferred date: