The Danish Centre for Health Economics (DaCHE) at University of Southern Denmark will host the 42nd Nordic Health Economists' Study Group (NHESG) meeting on 16-18 August 2023. The conference will be held at University of Southern Denmark's campus in Odense.
The meeting aims to bring together researchers who are working in the area of health economics and to promote continuous development of health economics as a sub-discipline of economics. Papers on all topics within health economics are welcome. Submitted papers representing various stages of the research process are expected. The conference language is English.
The usual NHESG procedural rules will apply: The discussant – and not the author – will present the paper, including both a summary and a discussion. Further information on the procedural rules can be found here: NHESG. Each paper is allocated 40 minutes. All participants will have the opportunity to download submitted papers. Access to papers will be restricted to registered participants.
Keynote speakers
We're pleased to announce that professor Eddy van Doorslaer of Erasmus University, Rotterdam, will give a keynote at the meeting.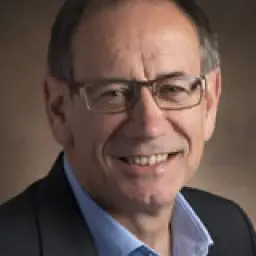 Professor van Doorslaer holds a joint appointment as Professor of Health Economics at the Erasmus School of Health Policy and Management and at the Department of Applied Economics of the Erasmus School of Economics, both at Erasmus University Rotterdam. He also is a Research Fellow of the Tinbergen Institute. He obtained an MSc in Economics at the University of Antwerp (B), an MSc in Health Economics at the University of York (UK), and a PhD in Economics at the University of Maastricht (NL). He is an Associate Editor of Health Economics (Wiley), of Population Health Metrics (Biomed Central). He was the Programme Director of the MSc in Health Economics offered by the Erasmus University 2003-2010. He has also acted as a health economics consultant to the World Bank, WHO and UNICEF.
We are also happy to announce the opening keynote speaker, professor Martin Karlsson of University of Duisburg Essen.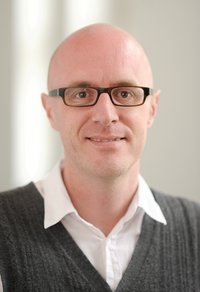 Martin's primary research area aims at understanding causes behind the vast improvements in the human condition that have occurred over the past century, with a particular focus on health and socioeconomic outcomes – and the interdependencies between them. Exploiting a number of historical policy interventions in the domains of health and education, his research seeks to uncover the causal impact of human capital investments early in life. Important elements in this line of research are the digitalisation of historical data sources, and the linkage of such data to modern administrative datasets. Additional fields or research include economic aspects of health insurance; ageing and long-term care; and sickness absence.
Programme:
Wednesday, 16 August 2023
14.00-14.45 Registration and refreshments
14.45-15.30 Opening keynote by Martin Karlsson: Northern Lights? Appraising 30 years of Nordic academic publishing in health economics
15.30-17.00 Parallel sessions
18.00-20.00 Opening reception: Drinks and tapas at Kunstmuseum Brandts
Thursday, 17 August 2023
9.00-10.30 Parallel sessions
10.30-10.45 Refreshments
10.45-12.15 Parallel sessions
12.15-13.15 Lunch
13.15-14.15 Keynote address by Eddy van Doorslaer
14.15-15.00 Parallel sessions
15.00-15.30 Refreshments and poster viewing
15.30-17.00 Parallel sessions
18.00-19.00 Optional walking tour in Odense city center
19.00- Conference dinner at Madklubben, Grill, Vintapperstræde
Friday, 18 August 2023
9.00-10.30 Parallel sessions
10.30-10.45 Refreshments
10.45-11.30 Business meeting
11.30-12.15 Parallel sessions
12.15-13.15 Lunch
13.15-14.45 Parallel sessions

A detailed programme can be found
here
Venue:
University of Southern Denmark
Campusvej 55
Odense
Denmark
Accommodation:
We have not made arrangements with hotels in Odense. Please note when you make reservations that the venue can be reached easily by tram from the city centre. There is a flower festival taking place in Odense 17th through 21st August, that you may wish to visit during your stay.
Local organizing committee:
Professor Trine Kjær, associate professor Marie Kruse, assistant professor Maiken Skovrider Aaskoven, Ph.D.-student Henriette Tind Hasse, Ph.D.-student Sasja Maria Pedersen, student assistant Sarah Winther Jakobsen.
The scientific committee is led by Trine Kjær and Maiken Skovrider Aaskoven.
All communication regarding abstracts, full papers, registration, etc. is kindly directed to nhesg2023@sdu.dk
Important dates:
The abstract submission ended on 10 April 2023.
The scientific committee had made a final selection of papers to be discussed at the meeting, and also selected a number of papers for poster presentation.
All authors have been notified of the results of the review process.
The deadline for submitting a full paper was 30 June 2023.
The deadline for registration for the meeting was 3 July 2023.
Selection of a paper to discuss is concluded at 5th July.
Links:
Folder with abstracts (password-protected*)
Folder with full papers (password-protected*)
* The password has been emailed to all participants on July 13th

Best student prize:
Papers submitted by PhD students from the Nordic countries or Estonia will automatically enter the student prize competition. The award will be announced at the dinner on Thursday evening.
Contact:
NHESG2023@sdu.dk