To accept your study place, you have to log on to the application portal. Remember to log on in the same manner as when you first submitted your application.
Once you enter the portal, your application(s) will show under the tab See status of applications

Scroll all the way to the right. Under the column 'Action', click Accept/Reject Offer

Choose Yes, please if you wish to accept the offered study place.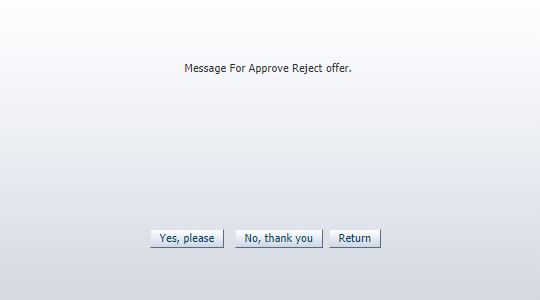 Click Confirm to proceed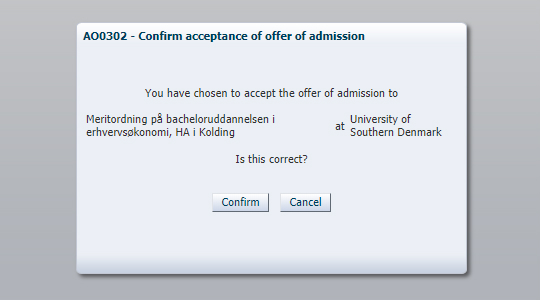 The following confirmation will appear
Once you click Return, you can no longer see the confirmation. Please note that you will note receive further confirmation. However, you should be able to see that the status of your application has now changed to Assessment completed, Admitted or Assessment completed, Conditionally Admitted