If you wish to know more about the facilities in the Biosafety level 2 laboratory, please contact
The research unit for Molecular Microbiology harbors a Biosafety level 2 laboratory with several facilities to monitor and analyze pathogenic microorganisms.
An Olympus IX83 inverted fluorescence microscope allow us to perform e.g., time-lapse experiments of bacteria with CO2 and/or heat incubation, visualization of infected host cells or simple fluorescence microscopy.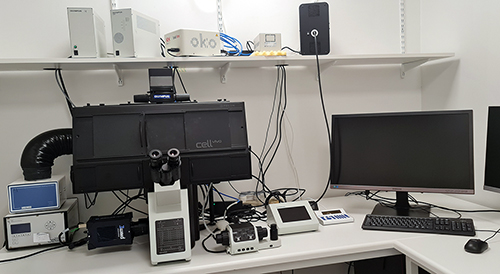 In our lab it is possible to obtain single cell analysis using our FACS Aria II on both prokaryotic and mammalian cells.
We grow mammalian cell lines in connection to our Biosafety level 2 laboratory, which makes it easy to perform infection assays.
A Hybrid Multi-Mode Microplate Reader is also available for analyses of pathogenic micro organisms.