The MSc in Social Sciences in Comparative Public Policy and Welfare Studies provides the skills and knowledge to pursue various careers in the area of public policy analysis, advice and development.
These include job in:
International organizations, such as the United Nations, the World Bank, the European Union, the International Labour Organisation, the OECD and the Nordic Council of Ministers.

INGOs and NGOs that are active in the social policy area, such as the fight against poverty, active inclusion and anti-discrimination.

International and national interest organisations, including trade unions and business organizations.

International and national consultancy companies and statistical agencies.

National, regional and local ministries, departments and institutions dealing with labour market and social policy.
Some of our students have chosen to do a period of internship during the Master in Comparative Public Policy and Welfare Studies.
Read about their experiences here: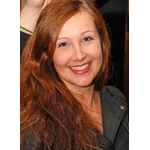 Kristrún Valdimarsdóttir from Iceland
MSc in Social Sciences in Comparative Public Policy and Welfare Studies.
Since I started my Bachelor's in European Studies, I have wanted to work in a Ministry. As I did not get the chance to do that during my Bachelor's, I hoped to get it during my master programme in Comparative Public Policy and Welfare Studies.

Therefore I was excited when I got the opportunity to do my internship in Ministry of Interior on Iceland. During my three months at the Ministry, I came into contact with different matters, gained experience and got the opportunity to put my prior knowledge to good use. The project I worked with the most during my time at the Ministry, was the process of decentralization of the welfare sectors, which is the transfer of power from the government to the municipalities.

Gaining knowledge of the different fields within the Ministry also helped me find a topic for my master thesis.
__________________________________________________________________________________________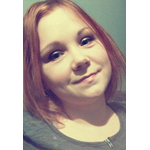 Reine Hindrekus from Estonia
MSc in Social Sciences in Comparative Public Policy and Welfare Studies.
For me it was not difficult to choose whether to do or not to do an internship, as I had tried it before during my bachelor where it had given me much additional knowledge.

My internship was at the The National Audit Office in Estonia, an independent institution acting in the interests of and hired by the Estonian taxpayers. Its function is to investigate how the state and local authorities have spent the taxpayer's money and what came out of it.

During my internship I worked alongside experienced auditors in a performance audit department. The atmosphere was very friendly; my closest coworkers were a social- and labour policy team and they took me as a full-fledged co-worker. My main task was to analyse the poverty among estonian children and write a working paper, which they could use in the next audit. Together with that I compiled a comparative table about family benefits in the European Union and the OECD countries.

Analyzing child poverty was challenging, because it was my first individual large-scale research. However, in the end it came out well and I knew that this was where I would like to work after graduation.