SDU richly represented at the Nordic region's largest research and tech fair
SDU is a part of the Nordic region's largest research and technology fair DIGITAL TECH SUMMIT on Nov 30 - Dec 1. The summit showcases digital technologies and is a meeting point for research environments, technology-leading companies, and startups, with SDU represented in the keynote program.
Internet of Things, robots, drones, automation, and electrification are changing our world and becoming great game changers for Danish companies.

At the summit, researchers from SDU will host professional sessions and take part in panel discussions. They will also be represented at the 'University Area' in Øksnehallen, and in the 'Meet-the-Speaker' area, where you can meet all the researchers immediately after their academic sessions. SDU also has a stand at 'Startup Area 'where you can meet startups from all universities.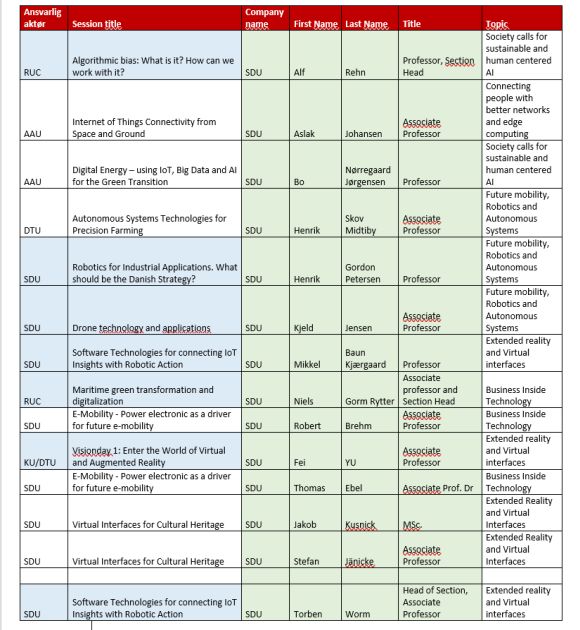 In addition, the section leader at the Department of Technology and Innovation, Professor Alf Rehn, will give a keynote on "Responsible Tech and Human-Centric AI.


Meet 90 exhibitors of new technologies
At the fair, around 5,000 guests can meet 90 exhibiting companies, which showcase their latest technological solutions and invite job candidates inside. Brand new business ideas are presented at the fair's startup area.
The partners behind the Digital Tech Summit include Copenhagen Business School, The Technical University of Denmark, IT University, University of Copenhagen, Roskilde University, University of Southern Denmark, Aalborg University, Aarhus University, and IT Industry and Technology Media House.

The summit is made possible through close collaboration with Danish IT, ATV, DIREC (Digital Research Center Denmark), DigitalLead and the Technology Pact, and many other sponsors and partners.