SDU campus location in Sønderborg
SDU Maps campus map and route planner: maps.sdu.dk
SDU Maps is our campus map for all SDU campuses, which includes a search function to let you find class rooms, meeting rooms, and various offices.
Use the search field at the top left to find the place you're looking for.
Use the 'Directions' button to show a route from your position to the place shown; - also if you're starting outside campus.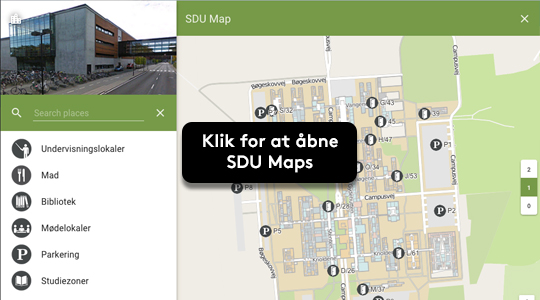 Click to open the campus map in a new window.
Use the app version
You can also download the SDU Maps app for your smartphone from App Store or Google Play