Top researcher joins SDU
Gregory Clark, a world-leading economic historian, will be moving to SDU from the University of California, Davis next year, thanks to a grant of DKK 10 million from the Danish National Research Foundation.
How much can a society change its level of social mobility? Are Scandinavian countries really better at breaking the cycle of social inheritance? And what factors influence social mobility?
These are questions that concern many of us, and in particular Scottish-born Professor Gregory Clark, who is one of the world's leading researchers in terms of studying the development of social mobility from a historical perspective.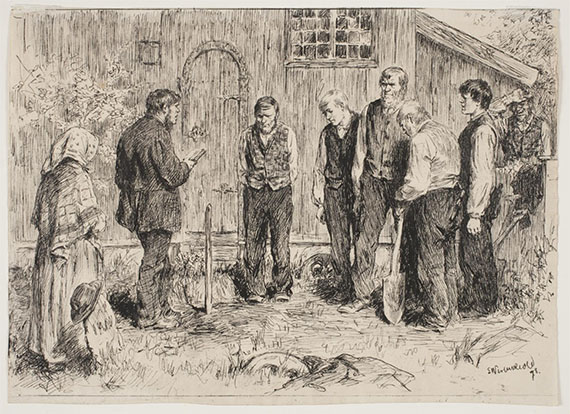 Gregory Clark has studied and done research at some of the most prestigious universities in the world: Cambridge, Harvard, Princeton and Stanford, and over the past 32 years he has helped create one of the world's strongest environments in economic history at the University of California, Davis.
Soon, SDU's economic researchers can look forward to collaborating with the renowned professor as he is moving to Denmark next year to continue his research at the Department of Economics at SDU.
Social mobility in Denmark
The Danish National Research Foundation has awarded Gregory Clark the DNRF Chair grant of DKK 10 million – a grant that strengthens Danish research environments by bringing in leading international researchers from abroad.
- It's an exciting new opportunity for me. Denmark is an interesting country for studying social mobility because the Scandinavian countries have achieved a greater degree of social mobility compared to most countries. At the same time, Denmark has some of the most comprehensive data in the world, so I look forward to applying my methods in a Danish and Nordic context, says Gregory Clark.
With the grant from the Danish National Research Foundation, he will be heading a project on social mobility and human capital in the Nordic countries, and he will contribute to the Carlsberg-supported SDU project 'Human Capital of the Nordic Countries'.
"

Denmark is an interesting country for studying social mobility
One main purpose is to create a database of historical information that can be linked to the present day, which will enable us to see where each of us are from and who our great-great-grandparents and generations before them were. And with this knowledge, researchers can better assess the degree of social mobility between generations.
Gregory Clark is known for developing new ways of measuring social mobility, and his research to date has highlighted that society is less mobile than expected when you go back many generations.
Surnames under the microscope
Among other things, he has studied the relationship between people's surnames, status and life outcomes for generations over 300-400 years.
- When I started looking at surnames, mobility was, to my surprise, much lower during the period than previous studies have shown. For example, if you live in the most fashionable neighbourhoods of Stockholm or London, you are much more likely to become a medical doctor or lawyer or to enter a top university as your ancestors did in the 18th century.
- This suggests that social mobility is bound not only by our parents and their backgrounds, but by our entire web of relatives, says Clark.
He points out that there is still a lack of consensus among researchers about what the causes of social mobility are and what determines our outcomes in life.
"

Social mobility is bound not only by our parents and their backgrounds, but by our entire web of relatives
- It's extremely important to know which factors promote social mobility when setting political priorities today. The question is how historical investments in education, women's access to education and the introduction of the welfare state have contributed to social mobility, and our research can, hopefully, help shed even more light on this, says the professor.
For Paul Sharp, who heads the research in economic history at SDU, there is no doubt that the employment of Gregory Clark will further develop and strengthen the environment, and as part of the grant, the Historical Economic Development Group will also welcome four new colleagues: two assistant professors, a PhD student and a research assistant.
- Gregory Clark is internationally renowned, and it means a lot to the research group and SDU that we have been able to attract such an authority. This means that we are capable of recruiting top researchers from all over the world and creating greater international awareness of our research in general, says Paul Sharp.
International attention
Before pulling up stakes and moving to Denmark, Gregory Clark is finalising a book on social mobility in England over the past 300-400 years, but he is already looking forward to coming to Denmark.
- I really like Denmark and SDU, which I have visited several times in the last five years. There is an exciting environment in economic history that has achieved great recognition internationally, and which I look forward to becoming a part of, says Gregory Clark, adding that he has just watched all three seasons of the political drama TV series 'Borgen' with his wife to learn more about Denmark and the Danes.
He will join SDU in February next year.
Read more: