Collaboration between Engineers without Borders, Sierra Leone, and SDU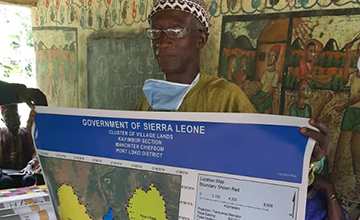 Providing clean water to villages by establishing IoT-based water towers, developing face masks for Sierra Leone and Guinea-Bissau, and creating an upcycled African drone to be used for mapping tasks in rural areas. Those are some of the projects that Kjeld Jensen, Dylan Cawthorne, Frederik Mazur Andersen, Elzbieta Pastucha, and student Kenneth Rungstrøm Larsen from SDU UAS Center collaborate with Engineers without Borders on.
Furthermore, The Faculty of Engineering at SDU provides re-usable teaching material and computers to two universities and a girl school in Sierra Leone, and Kjeld Jensen has started a pilot project to give online guest lecturing classes.
In late February 2022 students from Sierra Leone visited the Faculty of Engineering and of course, they went to the HCA Airport to fly with drones.
See video at TV2 Funen: SDU has visitors from Sierra Leone
Read the article at sdu.dk: SDU helps engieering students 5600 km away: Books, computers and online teaching to Africa (only in Danish at the moment)