Airspace dedicated to drones
From the test field of HCA Airport, we have access to 867km2 airspace above North Funen, where drones have first-priority to fly.
The airspace is divided into three zones, which can be activated when needed. This means that you can fly in the airspace over HCA airport, but you can also fly BVLOS over land and sea from Northern Funen.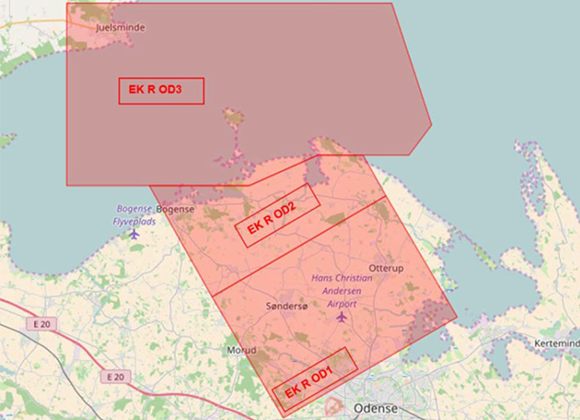 Make your BVLOS flight happen
According to the EU rules, you must file a SORA (Specific Operations Risk Assessment) application in order to fly BVLOS in Europe. The application must be accepted by the transport authorities. In Denmark this means the Danish Transport, Construction and Housing Authority (Trafik, - Bygge- og Boligstyrelsen).
If you wish to fly BVLOS, we have experts that can help you with the flight planning as well as the international rules and regulations. We can also guide you on your SORA application or you can attend one of our three-days SORA workshops, where you learn how to file your own SORA application for BVLOS flights in Denmark.
We will help you to set-up a Notam (Notice to Airmen) for flying in the restricted airspace and provide a drone flight responsible, DFA, to manage the communication with the airport's tower and coordinate with other traffic in the airspace. This way you, as a pilot, can concentrate fully on your drone flight.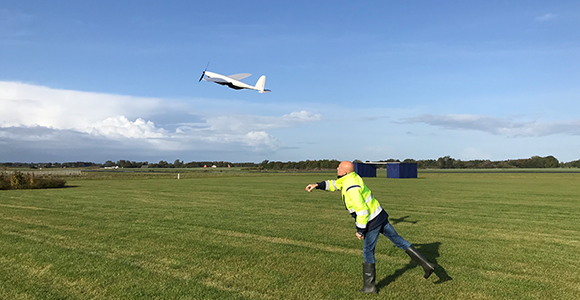 Contact:
For more information, you are always welcome to contact us