Presenters:
Dr Hans Pohl, Programme Director, STINT
Dr Anders Karlsson, VP Global Strategic Networks, Asia Pacific, Elsevier
Trend analysis and strategic relationship building: A case study by The Swedish Foundation for International Cooperation in Research and Higher Education
STINT, The Swedish Foundation for International Cooperation in Research and Higher Education, was set up by the Swedish Government in 1994 with the mission to internationalize Swedish higher education and research. For the past five years STINT has, in collaboration with Elsevier, developed an evidence based approach with increasing sophistication by using bibliometrics, including developing new indicators, to support players in the Swedish Higher Education and Research in their strategic internationalization work.
In the session Dr Hans Pohl will walk through a series of works done by STINT, outlining the motivation behind the works, what where analytical challenges, and questions that arose from the work.
Together with Dr Pohl, Dr Anders Karlsson from Elsevier, VP Global Strategic Networks, Asia Pacific will provide some commentaries as well as give a brief overview of recent Elsevier work, including a glimpse of recent work looking at how research on clean energy technologies is supporting the path towards Net Zero.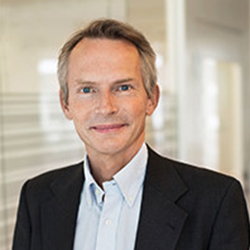 Hans Pohl (PhD) is Programme Director at The Swedish Foundation for International Cooperation in Research and Higher Education, STINT, where he develops knowledge about academic internationalisation. Pohl's PhD was about innovation management and systems. Previous positions include Analyst at Sweden's Innovation Agency and Area Manager at ABB Switchgear.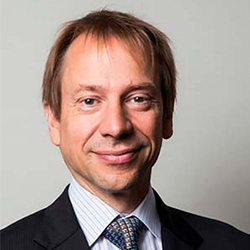 Anders Karlsson, PhD
Dr Anders Karlsson is Vice President of Global Strategic Networks at Elsevier. With Tokyo as base, he covers the Asia Pacific Region. He has a background in science diplomacy, having headed the Embassy of Sweden Office of Science and Innovation in Tokyo for five years, as well as in academia, having served as Professor of Quantum Photonics at the Royal Institute of Technology – KTH in Sweden for 10 years. He has a PhD in Electrical Engineering, and a MSc in Engineering Physics, also from KTH. At Elsevier, he has been engaged in a variety of projects, such as Elsevier's reports on Sustainability Science, Disaster Science and Artificial Intelligence. He is a member of Elsevier's sustainability board as well as the Vice-Chair of the Japan branch of the International Association of Science, Technology and Medical Publishers – STM.