Solution Consultant, Clarivate Anja Edmeades
Institute for Social Movements, Ruhr-University Bochum
Citation Topics – document level categorization for better analyses
Clarivate has implemented a new document-based categorization schema in InCites Benchmarking & Analytics. Citation Topics provide a new, granular way to explore, benchmark and analyze Web of Science content based on naturally occurring citation links between publications and entirely independent of the journal they were published in. Join this session to learn more about the method and reasoning behind Citation Topics and see example analyses from InCites Benchmarking & Analytics for exploring organization output. We will also demonstrate use cases in other solutions supported by our APIs.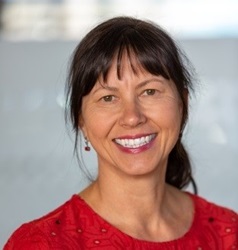 Bio: Anja Edmeades has worked in the electronic publishing and information industries for over 20 years. She has been at Clarivate since 2012, supporting solutions like Web of Science, InCites Benchmarking & Analytics and Converis in various roles. Since 2018 she has been focusing on Research Discovery, Analytics, Management and Integrations Consulting in the academic and government domains in Europe. Before joining Clarivate Anja has worked as Team Lead and Relationship Manager at Harris Software Systems in Sydney/Australia, and Area Sales Manager Germany and Austria at ProQuest. Anja holds an MBA from Heriot-Watt-University in Edinburgh.
Sponsor session
Main new features and indicators in Clarivate's bibliometric solutions

Abstract:
This session will provide a short summary of major new features and indicators brought to Clarivate's bibliometric solutions in the last 12 months. Learn about Author Beamplots and Citation Context in the Web of Science, the new Journal Citation Indicator, new Research Fronts Explorer, new indicators in InCites Benchmarking & Analytics, and more.