Will I be lonely? Will I need a study group? What about homework? And friends? There is always someone ready to help you. You will form a close relationship with your fellow students, and our intro programme, student mentors, project groups and the close relationship with your lecturers will help. Our student counsellors will also help you throughout your studies.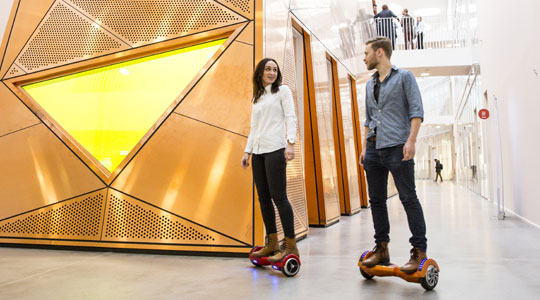 Project-oriented teaching
The lessons are project- and problem-oriented, so you and your fellow students work together to solve challenges for the cooperate world. The project work is carried out in teams, so you will be trained in cooperation – also across disciplines.
Learn also about the social activities at Campus.