Master of Science in Economics and Business Administration requires two years of full time study, each year consisting of four quarters. The profile in Sports and Event Management consists of 60 ECTS compulsory courses of 7.5 ECTS each, 30 ECTS that are electives, and a thesis work corresponding to 30 ECTS.

The 8 compulsory courses are offered in the first four quarters. The electives are typically placed in the fifth and sixth quarters. Electives can be taken at Campus Esbjerg or abroad or take form as an internship. The thesis is to be written during the seventh and eighth quarters.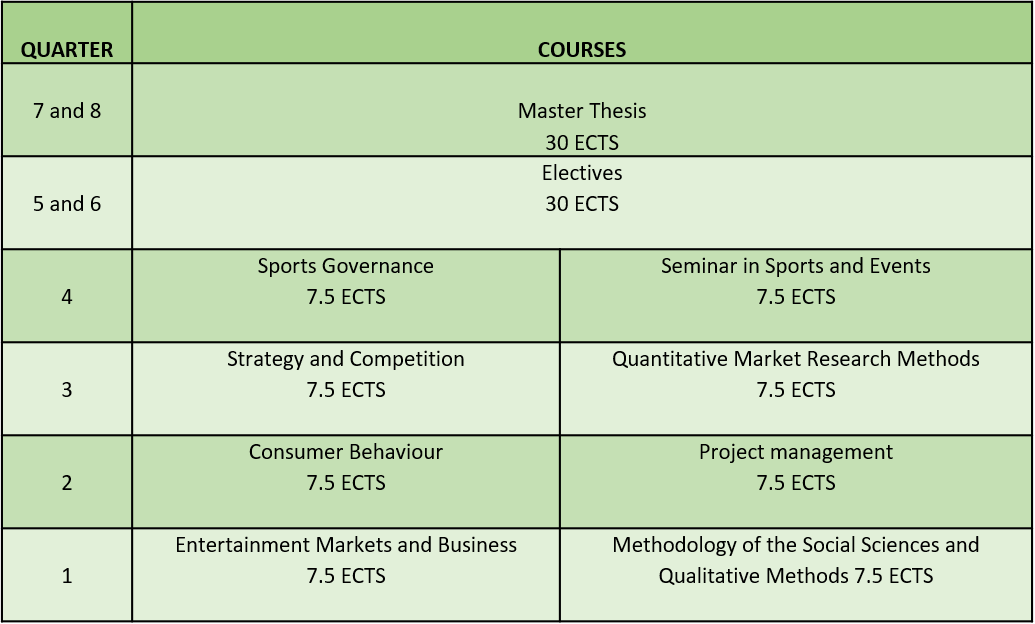 Electives – for example
Social Media Networks and Marketing Communication
Regional Effects of Sports and other Events
Brand Management
Green Business
Corporate Social Responsibility
Marketing Strategy
Advanced Sports Marketing
Risk Management
Internship
You can read more about the programme in the curriculum.
You can read more about the courses in the course descriptions.