At The Faculty of Engineering we ensure a good relationship with other students through an intro programme, mentor arrangements, assigned project groups and a close relationship with lecturers. Moreover, we have a student counsellor who helps ensure that our students succeed in their studies.
"- I like studying in Denmark. The study environment is modern and international with room for innovative thoughts and ideas. My classmates are very social and I feel welcome here. Everybody is very friendly and helpful, really," says Moritz Boehm from Germany.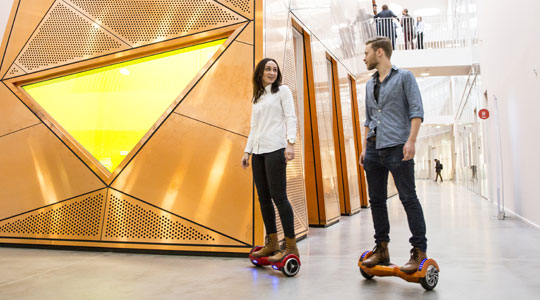 Project-oriented teaching
The lessons are project- and problem-oriented, so you and your fellow students work together to solve challenges for the cooperate world. The project work is carried out in teams, so you will be trained in cooperation – also across disciplines.
Learn also about the social activities at Campus.