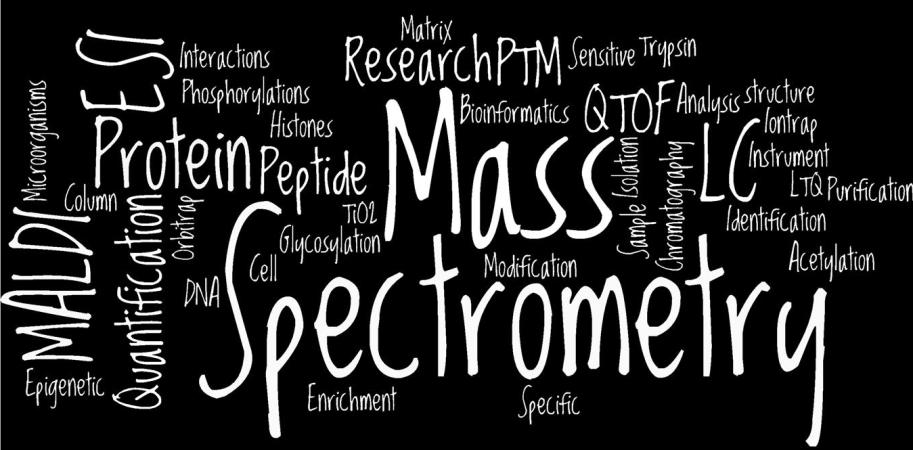 In the Protein Research group we are working on very diverse topics, however, a very central part of our daily life is our advanced MASS SPECTROMETERS.

We focus on the development and application of sensitive and specific methods for protein analysis and proteomics as well as other biomolecules.

We are involved in various biological projects as well as analysis of post translational modifications and quantification of proteins and modifications. See examples of projects here.

Read more about the research of the individual investigators by looking at their personal homepage at SDU or try out some of the software solutions developed by members of the Protein Research group.

You can also be taken to a PUBMED page listing the large collection of articles published by our principal investigators. A few articles published by other group members will not be found here but can be found on the personal page of the relevant group members.

Below you can see a list of some of the Mass Spectrometers (MS) and connected Liquid Chromatography (LC) systems we have in our instrument park at SDU in Odense.
ABI 4800 MALDI TOF/TOF
Bruker Ultraflex MALDI TOF/TOF
Thermo LTQ Orbitrap Velos
Thermo LTQ Orbitrap Velos ETD
Thermo TSQ Vantage
Thermo Lumos (x2)
Thermo QEHF (x3)
Waters QTOF SYNAPT
Waters QTOF MALDI -Premier
Waters QTOF Synapt HDMS

Advion TriVersa Nanomate
Advion RePlay
Agilent 1100 HPLC (x2)
Agilent 1100 nano-HPLC
Dionex Ultimate 3000 nano-LC
Proxeon Easy 1000 nano-LC (x5)
Thermo Easy nano-LC II
Thermo Easy nano-UPLC
Waters Acquity nano 2D-UPLC
Waters Acquity HDX UPLC

BACK TO PR-GROUP MAIN PAGE