60 ECTS points correspond to one year of full-time study. Study start is in the autumn semester (September). There is no admission in the spring semester.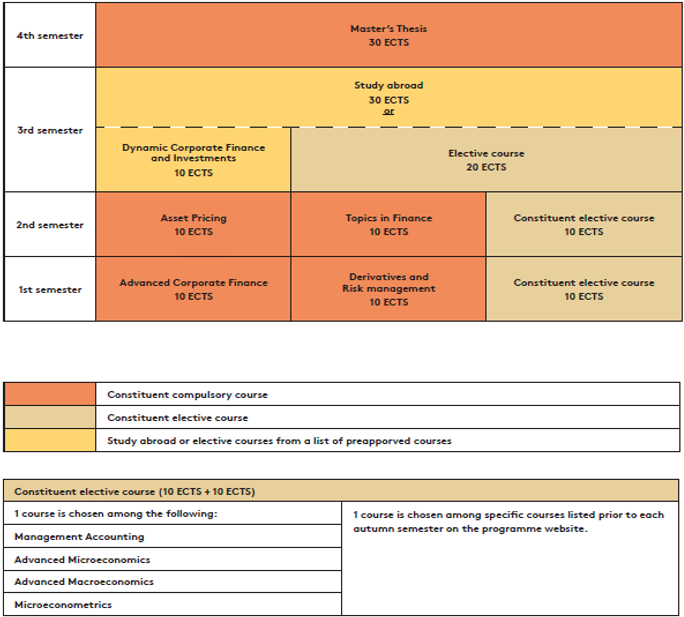 The master's thesis in the Finance profile must document skills in applying academic theory and methods to the academic subject in Finance.
You can read more about the courses in the course descriptions.
You can read more about the programme in the curriculum.

If you are interested in Economics in general, you may also want to check out our MSc. in Economics profile.