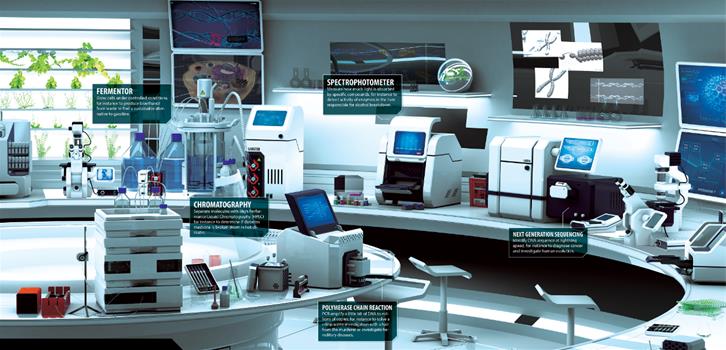 This project has the objective of developing immersive VR laboratory simulations with integrated educational measurement models and adaptive functionality that significantly increases learning outcomes in medical education. By applying state-of-the-art item response theory (IRT), computerized adaptive testing (CAT) and immersive VR simulation technology with mathematical modeling, the aim is to create a new departure in virtual adaptive learning tools. The scientific idea of this project is to optimize individualized learning opportunities for medical students at the university level by applying state-of-the-art knowledge within advanced simulation of medical laboratory procedures, educational measurement, adaptive testing and functionality, and content knowledge in medicine and medical education.
Publications from the project:
Bonde M. T., Makransky, G., Wandall, J., Larsen. M. V., Morsing M., Jarmer H., Sommer M. O. (2014). Improving Biotechnology Education through Simulations and Games. Nature Biotechnology. 32: 7, 694-697.

Makransky, G., Bonde, M. T., Wulff, J. S. G., Wandall, J., Hood, M., Creed, P. A., Bache, I., Silahtaroglu, A., Nørremølle, A., (2016). Simulation based Virtual Learning Environment in Medical Genetics Counseling: An example of Bridging the Gap between Theory and Practice in Medical Education. BMC Medical Education.
Project leader
Guido Makransky, Associate professor
Project employees:
Julie Wulff, PhD student.
Project partners:
Søren Ehlers, Department of Education, Aarhus University
The project is financed by: