The research of the Department of Psychology is divided into several research groups, each with an area of expertise.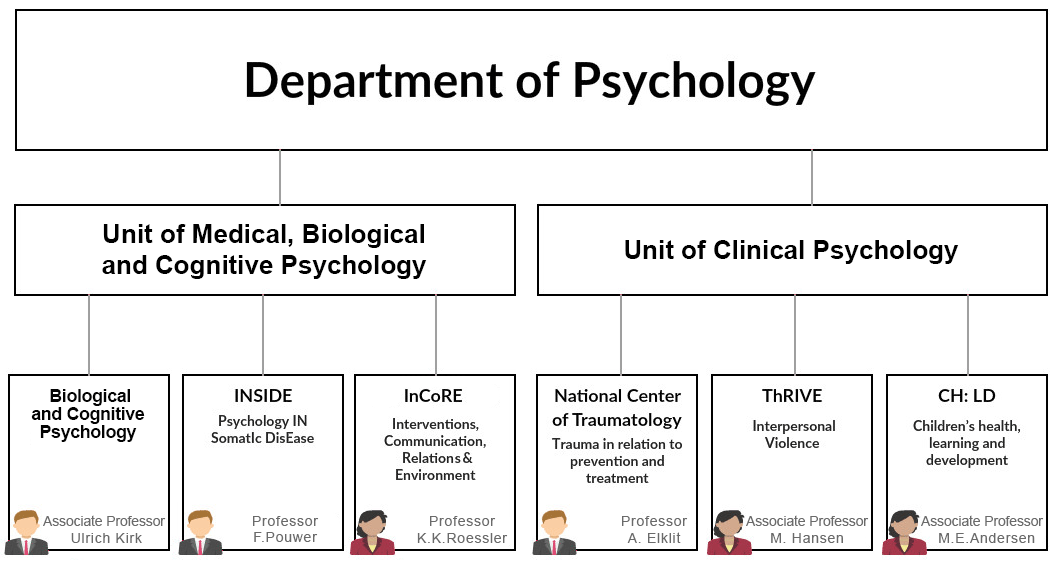 The majority of research in the Department of Psychology is embedded within different research groups. Generally, the research groups consist of researchers, professors, associate professors, assistant professors, PhD students, and research assistants. They may have different research interests and projects, although they may also collaborate on projects.
Potentially, a researcher can be involved in more than one research group simultaneously. For some of the interdisciplinary research projects, researchers with a background different from psychology may also be affiliated.
In the Department of Psychology, we have six research groups. Three groups belong to the Unit of Medical, Biological, and Cognitive Psychology: INSIDE, InCoRE and Biological and Cognitive Psychology. Three groups belong to the Unit of Clinical Psychology: ThRIVE, CH:LD and the National Center of Traumatology.