Nightwatchmanround for NOPSA participants 6 PM. Tuesday the 9th August 2017
The tour starts from Hotel Radisson and the price is 50 DKK per person (Please rel="noopener noreferrer" choose the tour in registration link).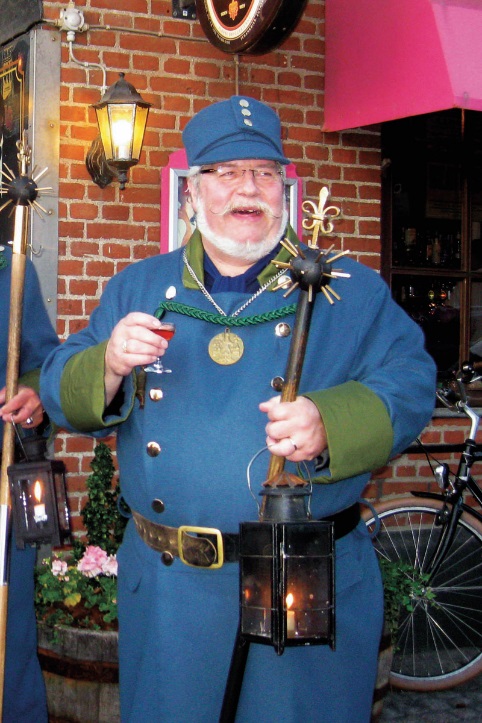 A short introduction to the history of Odense and especially the nightwatchmans many duties and also about the few well-known "VIP's", who had put Odense on the map of the world.
You will hear morbid humor, jokes and watchman-songs.
The Nightwatchman-round has a duration of approx 1Hour and 15 min.
Meeting point: Restaurant Den Grimme Ælling, Hans Jensens Stræde 1, Odense C