New Department of Mechanical and Electrical Engineering at SDU
By the establishment of 'Department of Mechanical and Electrical Engineering', the Faculty of Engineering is strengthening the research and study programmes in mechanics, mechatronics and electronics.
The Faculty of Engineering has grown significantly the past years which has opened the possibility to establish one more department, focus the fields of each department and bring together like competences across our campuses increasing the academic clout of each of our departments. That is why the 'Department of Mechanical and Electrical Engineering' (DME) is now being established.

"With the establishment of the new department, we want to strengthen our collaboration with companies further in exactly those areas where they are in particularly need." says Henrik Bindslev, Dean at the Faculty of Engineering at SDU, and he continues:
" The new department covers the whole palette from mechanical engineering to mechatronics and electrical engineering. Therefore, our research and educational programmes are now geared to offer a coherent set of competences within industrial machines, e-mobility, hydraulics, robotics and wind power, which are areas in which companies in or region are world leading."
Furthermore, the establishment of Department of Mechanical and Electrical Engineering supports the ambition of the faculty to strengthen research and study programmes, as well as to intensify the industrial relations and collaboration with companies.
Top leader to head the new department
Professor Thomas Buhl will head Department of Mechanical and Electrical Engineering. He says:
"By establishing DME, we are concentrating forces and creating a sharper profile. This will be to the benefit of our research, industrial collaboration and study programmes."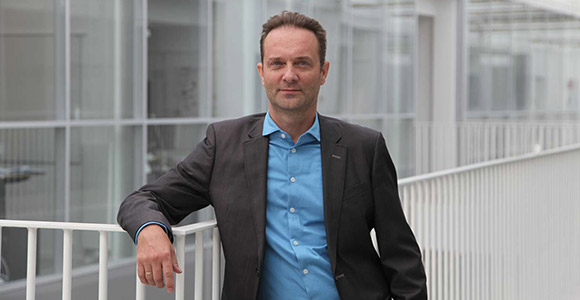 Professor Thomas Buhl was formerly researcher and leader at DTU Wind Energy and prior to his appointment at SDU, he was director at LM Wind Power. Previously, as Vice President, he has built the blade science centre from scratch for the Indian wind power group Suzlon Energy.
Contact
Head of Department Thomas Buhl
Department of Mechanical and Electrical Engineering, SDU
Tel.: 21327325 or thbu@sdu.dk
&
Dean Henrik Bindslev
Faculty of Engineering, SDU
Tel.: 65507302 or hebi@tek.sdu.dk