1.3M Euro to develop computational microscope
The Lundbeck Foundation has granted 1,344,321 Euro to foster the development of a computational microscope for biomedical applications.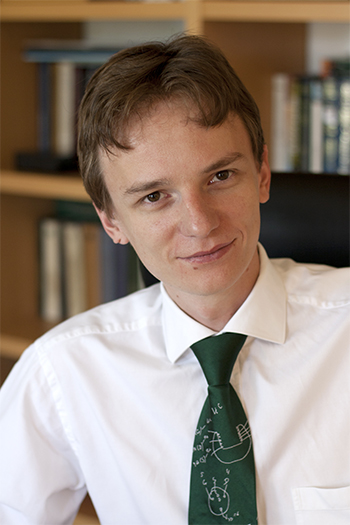 The unique research project, led by Associate Professor Ilia Solov'yov, Department of Physics, Chemistry and Pharmacy at the University of Southern Denmark, will deliver multiscale modelling tools, tailored for addressing biomedical tasks through computer simulations.
The engineering efforts of the last decades have led to the creation of powerful computational machines that often require more space than a modern swimming pool. These machines permit researchers to observe intracellular processes in action by simulating the fundamental laws of Nature inside a computer.
These simulations carry invaluable information as, for example, they have the unique power to enlighten how the function of an entire biological system (e.g. a cell) relies on seemingly puny quantum effects that involve electronic degrees of freedom. The knowledge of these small effects is, however, essential as many critical molecular processes rely on them, such as for example disease development or drug action.
"Computational biology has now matured to a point where its descriptions of cellular systems and processes can be compared, in many cases, to direct observation. And the degree of realism reached lets us consider the computational approach to be a new kind of microscopy," says Ilia Solov'yov.
Historically, researchers in computational biology have studied different intracellular scales, such as for example an entire cell, organelles, proteins, molecules, atoms and electrons. Information about the processes that occur on different scales, is, however, often limited, or entirely missing.
"A unified framework for computational biology that would embrace all the relevant processes from quantum effects to macroscopically large, cellular, processes, will therefore be a long-expected kit, which will be delivered in the course of my Lundbeck Foundation grant," says Ilia Solov'yov.