Our main research area is the understanding of electric and photonic/plasmonic interfaces for new energy generating and energy efficient devices.
We focus on scalable devices for renewable energy and energy efficiency, organic nanophotonics, and nanostructures. Activities within this focus include organic small molecule thin films, organic light emitting devices, optofluidic and lab-on-chip technology, organic solar cells, nanophotonic/plasmonic hybrids, functional thin films, nanophotonics, and optoelectronic effects.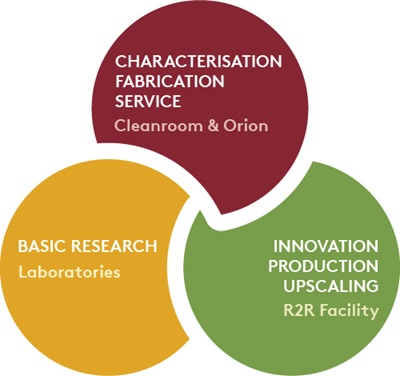 Read more about the respective research areas by clicking on the boxes below.