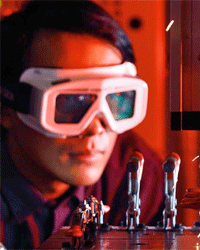 When I received my scholarship from Danfoss, I had no experience with projects. My previous education
had been more theoretical and formal. At SDU I learned the true value of teamwork, knowledge sharing
and cross-disciplinary work.
Personally, I used my Master's in Mechatronics as a stepping-stone for my further education. After completing my studies at SDU, I went to Holland to work and to study, and my research resulted in a PhD in Laser welding.

For the last two years I have been working as a Technology Specialist at Danfoss in Beijing. One of the things I really enjoy is working across different countries, and Danfoss has factories all over the globe. It is a great opportunity for exchanging knowledge and sharing experiences with talented professionals from all over the world.

Danfoss is a world leader, and a job in Danfoss will always provide the best opportunities for working with the latest and most innovative technologies. Furthermore, we have a very open-minded spirit. People are being encouraged to think differently and to create something new.

One of the major trends in mechanical engineering is to use electronic controllers to control mechanical systems. Therefore, Mechatronics, the combination of electronic and mechanical engineering, is becoming more and more important in modern industry. A lot of opportunities will arise in this field in the future.
Facts:
As a master student you can specialise in Micro-and Nanotechnology, Embedded Control Systems, Modelling and Control of Mechatronic Systems or Power Electronics.