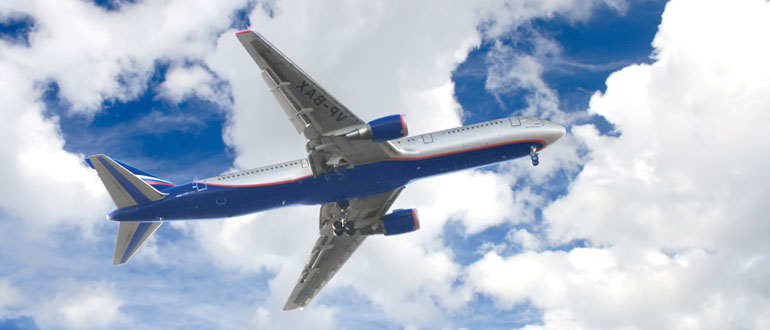 Engineering students will have the opportunity to take to the sky
Engineering students from SDU will now have the chance to fly with an experienced test pilot. An agreement reached between the SDU and Airbus Defence & Space means that students will have the opportunity for a training course in flight test otherwise reserved for military personnel.
Engineering students at the University of Southern Denmark dealing with drones, have a reason to be additional glad. During their studies they now get the chance to participate in a unique training at the aircraft manufacturer Airbus Defence & Space, where they will share the cockpit with an experienced test pilot.

This is the consequence of an agreement between the SDU and Airbus Defence & Space.

- Already in August four students get to participate in a training program. The course includes a week of theoretical courses in Aalborg, where students are preparing for a one-week practical course at Military Air Systems Centre in Manching, Germany, where Airbus Defence & Space resides, explains head of the SDU Drone Center, Brad Beach, who himself is a trained pilot.

- The students will have a unique practical knowledge about the challenges in the air. Up there you cannot just pull over if there are problems. The practical knowledge about conditions in the air is important to keep in mind when developing future drones, explains Brad Beach.

At Airbus Defence & Space, people are happy to work together with the Danish engineering students.

-Practical work with real aircraft, especially in flight physics and air systems testing, is normally virtually impossible due to universities' limited resources. That's where we come in and we are delighted to be able to enrich the students' theoretical work with practical experience. Establishing these links at an early stage in students' careers gives us the chance to tap into Danish engineering expertise and help build our long-term partnership with the Danish aerospace industry, says Eurofighter Campaign Director Uli Fingerle of Airbus Defence and Space.