SDU UAS at European Robotics Forum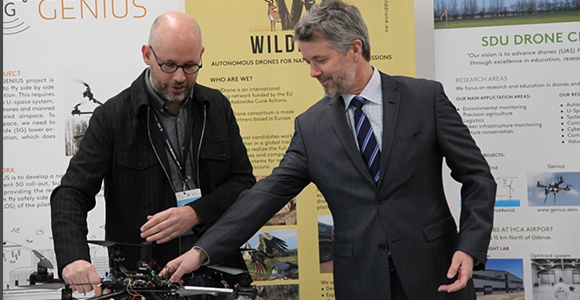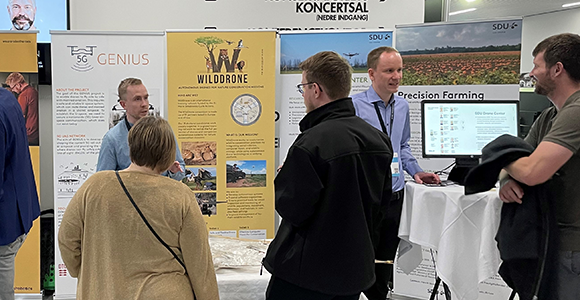 Robot enthusiasts and experts from all over the world gather these days in Odense when the European Robotics Forum takes place in Odeon from the 13th to the 16th of March. As an extra treat the H.K.H. Crown Prince of Denmark visited the SDU UAS Center's booth at the opening and was interested in hearing about our projects.
Come by the SDU UAS Center's booth, where you can meet our researchers and talk with us about research projects such as WildDrone, Genius, and Precision Seed Breeding.
We also have several drones at the booth. So stop by and get a closer look at the 5G Genius drone or the prototype of a drone made from recycled materials for use in mapping land areas in Africa.
You find our drone booth next to our good colleagues from SDU Robotics, who are hosting the conference.