HanDiRob is a cross-border collaboration project funded by EU Interreg Germany-Denmark. It is aimed at creating modular mobile hand disinfection robots for improving prevention of infectious diseases as the Covid-19 at hospitals and in other public spaces. A system would consist of one mobile self-driving unit and a number of smart stands. The stands would provide basic interaction capabilities when standing alone and advanced capabilities when they are connected to the mobile base. The mobile base will provide charging to the stands and will be able to perform fleet management as well. The systems will be tested at Odense University Hospital during 2022.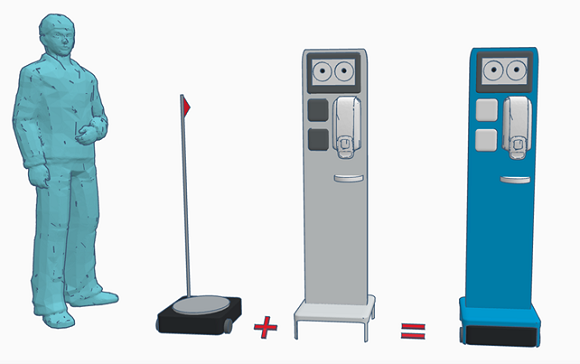 The total budget of the project is around 4,9 million DKK.

Contact:
Assistant Professor Oskar Palinko
Project partners:
University of Southern Denmark, University of Lubeck (Germany) University of Applied Sciences Kiel (Germany).
Network partners:
Odense University Hospital, Abena A/S.