SDU Life Cycle Engineering was founded in 2015 and counts today 21 researchers from 9 countries.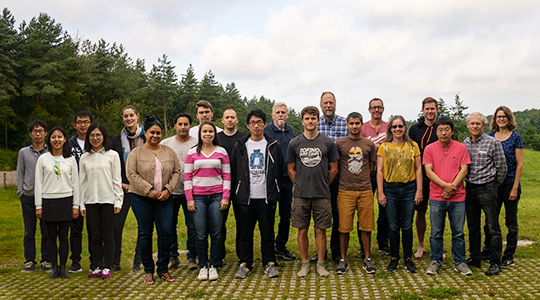 Our mission is to support the development of sustainable technologies and systems, and we are engaged in the development of industry, agriculture and societal infrastructure.

We apply a holistic perspective on systems and support understanding their long term viability and competitiveness under varying future scenarios. We are concerned with the planetary boundaries of human development. We develop methods to assess and quantify human impacts on climate and the environment, the use and change of land, the use of resources and their scarcity and supply risk. We apply these in parallel with the assessment of the economic and socio-economic performance of the technologies and systems, we study.

We believe that engineers can contribute to creating a sustainable future. But it requires their insight and understanding of the long term interactions of technologies and systems with the world on a global scale. We strive to develop the knowledge and methods for achieving this insight.

Our research lies on the frontier of developing future renewable energy systems, waste & resource recycling systems, carbon and nutrient balances in agriculture, environmentally benign products and cleaner technology in industry, and we collaborate with leading actors in these fields internationally and nationally. We are mainly externally funded by a large variety of sources from EU, national strategic research funds, sector research means (e.g. the Danish Environmental Protection Agency and Energy Agency) to private company funding and NGO's.

Our education & teaching portfolio covers a broad range of technology and science courses related to our research areas. We are running our university's Master program in Environmental Engineering and a large part of the Energy Technology master program. As a Bachelor and Master student, you get the opportunity to be related to our on-going research projects and experience an exciting research environment.

We invite you to join us in our research and innovation projects or follow our education and get equipped to create a sustainable future!

Investigate our research areas, study our education, or see a selection of our student projects.