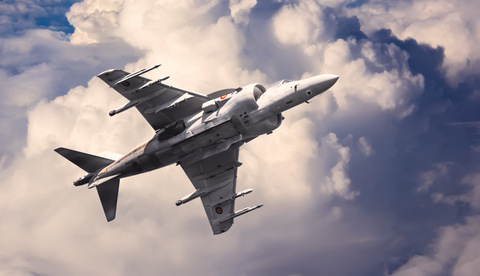 Sønderborg: Centre for Green Military Development
The machinery of war and large military bases can be greatly damaging to the environment, but this doesn't necessarily have to be the case. The world's leading researchers in the field of green military technology are to gather in Sønderborg to discuss how the military can become more environmentally friendly.
Around 150 years ago, Denmark experienced its last real battle when the Prussians swept over Dybbøl Banke outside of Sønderborg during the war of 1864. Since then, technological developments have dramatically changed the way war is conducted, but unfortunately wars still occur. It is therefore essential to look at how the equipment and technology of war can become greener so that it doesn't also negatively impact the climate and also to examine how the reclaimed resources can be used more beneficially during war.
This is the primary objective of a NATO workshop taking place in February at the University of Denmark in Sønderborg, just a few kilometers away from the historic battlefield at Dybbøl.
Professor and climate expert Michael Evan Goodsite from the University of Southern Denmark's Department of Technology and Innovation has worked closely with NATO in arranging the workshop where 60 of the world's leading researchers, experts and decision-makers are to gather. Over three days they will design and formulate initiatives which organisations like NATO and the U.S. Army can use to become more environmentally friendly.
"We would like to transform military bases into laboratories where new green technology and processes can be developed. The military is the perfect platform for this because when an officer issues orders everyone follows the orders. In this way new routines are quickly established and the experience gained from this can then be extended into the rest of society," says Michael Goodsite. He cites GPS as an example of technology originally developed for military purposes that is now used by ordinary people every day.
Leading researchers to devise initiatives
By gathering some of the world's leading experts the majority of the existing knowledge in the area can be shared and used to the best possible end. Working in small groups, participants in the workshop will devise the best methods to reduce energy and water consumption and recyle waste.
"There are many examples of what can be achieved. For instance, left over food can be converted into biofuel, more solar panels can be installed and in many places water-saving technologies can be used," says Michael Goodsite.
The experts' proposals will be assembled as chapters in a book which will function as a guideline for NATO's work in environmental impact and energy effectivisation.
Sønderborg - pioneer town
Sponsors

National: Linak, Danfoss, Comwell Sønderborg, Sveistrup Executive, Sønderborg Pipes and Drums, the town of Sønderborg, ProjectZero, The Mads Clausen Institute and SDU
International: NATO SPS, Lockheed Martin, Nord-Star, CenSec and ERDC
The U.S. Army alone emits millions of tons of CO2 so there is both a need and a fundament for substantially reducing this figure. The idea is for Sønderborg to serve as inspiration as to how this can be achieved.
Since ProjectZero was established in 2007, Sønderborg has reduced CO2 emissions by 23 %, from 700,000 to 539,000 tons in 2013. Participants in the workshop will visit some of the region's initiatives which have contributed to this development, such as Denmark's first energy and CO2 positive house, the ZERO+ house.
"I can't imagine a better place in the world than Sønderborg for a workshop. ProjectZero is already working with issues which NATO wishes to focus on and there are companies in Sønderborg and the Region of Southern Denmark already working with technologies which could potentially be used as green technologies on military bases," says Michael Goodsite.
The workshop takes place at Alsion, Sønderborg, from 17th-19th February.
For further information contact:
Professor Michael Goodsite