Grant for drone-based pumpkin counting
Every year, the Funen pumpkin grower Gyldensteen Gods undertakes a large waste of pumpkins, because they do not know the exact number of pumpkins in the field before harvesting.
In a new cooperation, Henrik Skov Midtiby from SDU UAS Center will use pictures of the pumpkin fields taken by a drone to count the actual number of pumpkins using simple image analysis.
The drone-based pumpkin counting means that Gyldensteen Gods in advance will know how many pumpkins they have available and therefore can sell all their pumpkins and avoid waste.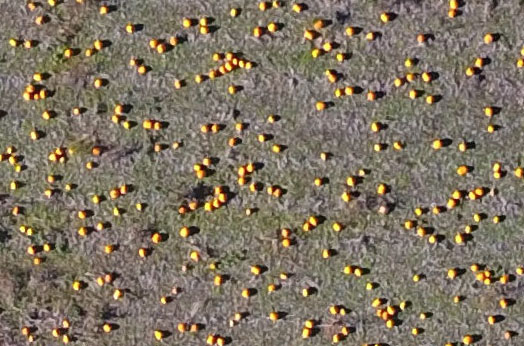 Gyldensteen Gods grow pumpkins on 80 hectares of land, resulting in around 400.000 pumpkins, harvested and packed in 6 weeks. Energy Funen's Development Fund supports the project with 140.000 DKK.