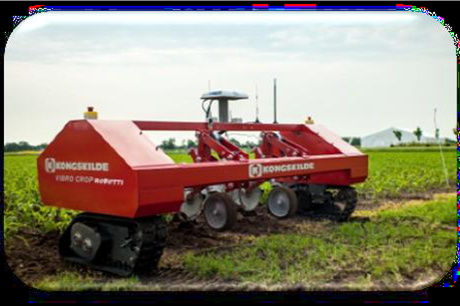 The vision is to develop safety systems that permit agricultural machines to autonomously handle all significant physical hazards in the field.
Autonomous agricultural machines are essential for Kongskilde Industries further success. Kongskilde Industries can today develop and market the first generation, however, Kongskilde Industries have to start the further development of the technology in order to maintain and expand the current market position. The customers are demanding reduced requirements for surveillance as well as maximal safety for humans and animals. This requires a significant improvement of all aspects of autonomous safety including:
detailed models of possible risks encountered in the field
more advanced analyses of data from sensors
more advanced fusion of data from various sensors
more stable and safe behaviour based on knowledge obtained from the sensors.
Aarhus University and University of Southern Denmark conducts research of high international standards and are able to provide Kongskilde with the necessary knowledge. Furthermore, Claas Agrosystems can supply strong knowhow in cameras, vision technology and sensor systems and Conpleks Innovation has strong competences in system integration.
Contact:
Project partners:
University of Southern Denmark, Denmark; Aarhus Universitet, Denmark; Kongskilde Industries A/S, Denmark; Claas Agrosystems GmbH, Germany; Conpleks Innovation ApS, Denmark; KeyResearch ApS, Denmark