Composite Lab Access and Requirements
Using the Composite Lab requires knowledge of the manufacturing processes and lab safety rules. Therefore, all composite lab users, including students, researchers and staff, must: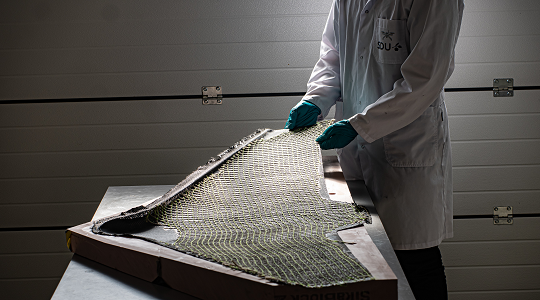 Before starting a project or a task in the Composite Lab, the user must print the protocol form and fill in requested information.
When the project or task is finished then the user must complete the protocol and give it to the Lab responsible Yasser Ahmad Hannan or e-mail the document to yah@iti.sdu.dk
For thermoset/chemicals works (dealing with resin/epoxy) users must have Epoxy Safety Certificate.
It is mandatory to keep a Log Book when using machines/equipment. The user must fill in the Log Book when using any of the machines/equipment in the lab.
For further information on rules, instructions and certificates contact Yasser Ahmad Hannan at yah@iti.sdu.dk or Raphael Geiger at rge@iti.sdu.dk