Oncology – Tumor Targeting
We are specialists in tumor targeting studies, PSMA, SSTR-2 and other tumor markers. Here PET/CT MIP images of mice with LNCaP tumors show the comparison between [68Ga]PSMA-617 at 1 h and [55Co]PSMA-617.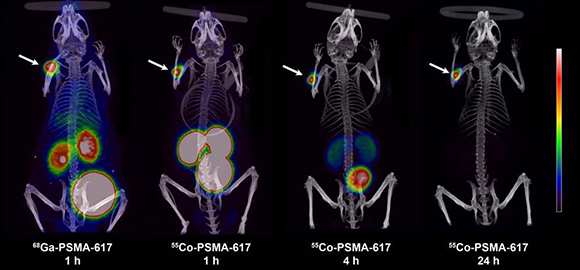 Dam et al. A PSMA Ligand Labeled with Cobalt-55 for PET Imaging of Prostate Cancer. Mol Imaging Biol. 2017
https://link.springer.com/article/10.1007/s11307-017-1121-7
Neuro – Metabolic Functional Connectivity
We have refined techniques to investigate whole brain functional networks in rats. Here, horizontal [18F]FDP PET images show changes in regional brain metabolism before and after chemogenetic interventions, these could also be pharmacological or other stimulations.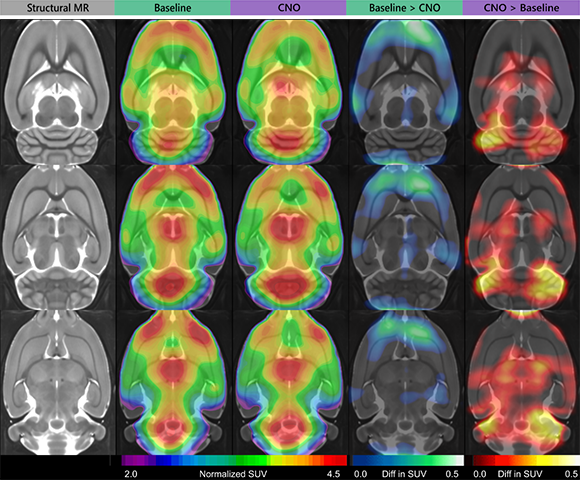 Casado-Sainz, A. et al. Dorsal striatal dopamine induces fronto-cortical hypoactivity and attenuates anxiety and compulsive behaviors in rats. Neuropsychopharmacol. 2022
https://www.nature.com/articles/s41386-021-01207-y
Neuro – Receptor Occupancy
Using tracers for dopamine D2 and serotonin 5-HT2a receptors we investigate drug occupancies and target engagement at available receptor targets. Here using [18F]Fallypride PET we show that the proposed inert drug Clozapine-N Oxide induce occupancy at the D2 receptors at higher doses.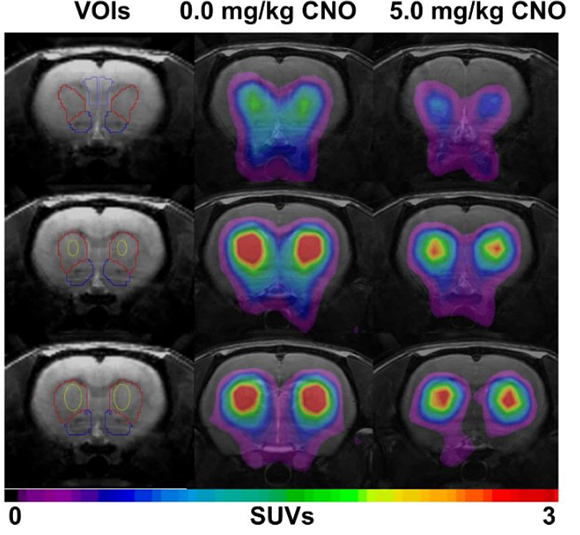 Bærentzen et al. The Chemogenetic Receptor Ligand Clozapine N-Oxide Induces in vivo Neuroreceptor Occupancy and Reduces Striatal Glutamate Levels, Frontiers in Neuroscience, 2019
https://www.frontiersin.org/articles/10.3389/fnins.2019.00187/full
Pharmacology – PK/PD and ADME studies
We do PKPD and ADME studies of radiolabeled compounds and, as in this case, [57Co]-4OAin nanoparticles.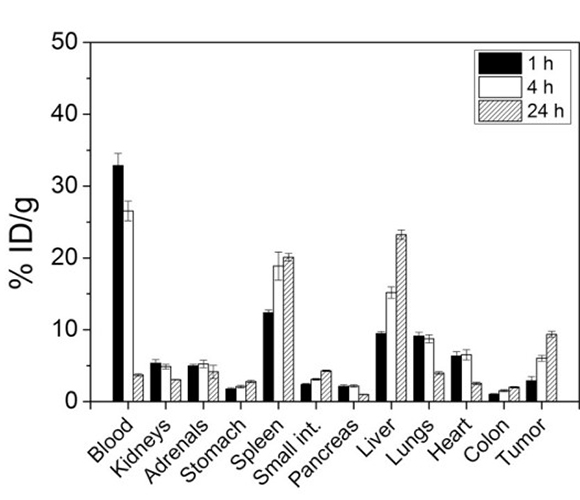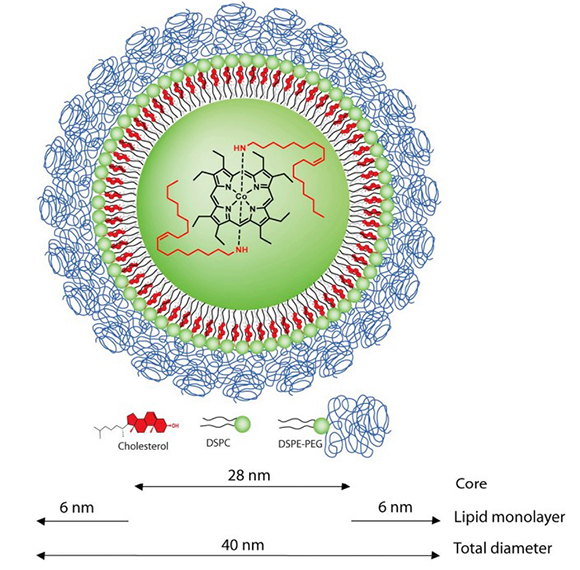 Hervella, P. et al. Chelation, formulation, encapsulation, retention, and in vivo biodistribution of hydrophobic nanoparticles labelled with 57Co-porphyrin: Oleylamine ensures stable chelation of cobalt in nanoparticles that accumulate in tumors. J Control Release. 2018.
https://www.sciencedirect.com/science/article/abs/pii/S0168365918305674?via%3Dihub