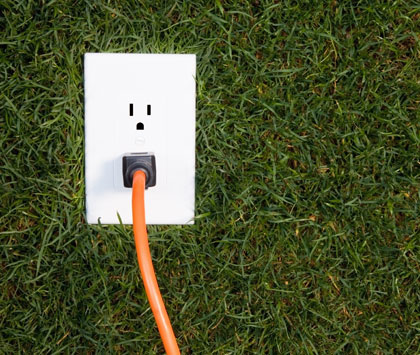 Conference: "Think Ahead. Act Together."
With the conference "100% Climate Neutrality – solutions for crossing borders" the Danish/German border region will mark itself as a hub for real solutions.
The conference "100% Climate Neutrality – solutions for crossing borders" taking place from 6 to 8 October 2015 will pave the way to climate neutrality solutions prior to the COP21 in Paris later this year.
Sønderborg and Flensburg aim for CO2 neutral growth, Sønderborg by 2029 and Flensburg by 2050, at the conference - organized by partners on both sides of the border - real-life examples will show how the transition to climate neutrality can be made reality.
G7 Summit
Earlier this month and under the motto "Think Ahead. Act Together." world leaders decided to take action to limit global warming to an increase in temperature below 2°C over the next 35 years. At the G7 Summit the politicians agreed to strongly endorse and adopt binding rules to enforce the reduction of carbon dioxide worldwide and support a sustainable development. Achieving the G7 targets for climate protection will require a massive decarbonization of the energy production based on increased energy efficiency and a transition to an energy supply fully based on renewable energy sources.
With their ambitions for CO2 neutral growth especially for Sønderborg by 2029 Sønderborg and Flensburg are by far over accomplishing the intentions of the G7 countries. The two municipalities have initiated a broad portfolio of activities to secure climate neutrality in the two cities and are now involved in the organization of a conference that focuses on demonstrating solutions to reach such ambitious targets.
COP21
The G7 meeting was one in a series of activities paving the way to the COP21 meeting of the United Nations in Paris in December. The COP21 meeting will not only make us aware of the urgent need for changes in our climate politics but it will have to result in concrete actions. It will benefit a lot from vanguard activities encouraging a change of mind in politicians, industry, academics and all other citizens.
At the conference in Sønderborg energy aspects and energy efficiency are among the topics that municipalities, industry and researchers will present and discuss.
The conference is part of a binational series of annual conferences on 100 % climate neutrality and 100 % renewable energy that will be organized in turn at the University of Southern Denmark in Sønderborg (odd years) and at the Europa Universität Flensburg (even years).
The local organizers of this conference are: University of Southern Denmark, ProjectZero Sonderborg, Europa-Universität Flensburg, Flensburg University of Applied Sciences and Klimapakt Flensburg.
Think ahead and act together: a maxim that comes to life in the German/Danish border region.
Prof. Dr. Hohmeyer, Prof. Dr. Ludewig, Prof. Dr. Rubahn
Contact:
Dr. Katharina Rubahn, conference organiser, University of Southern Denmark, kru@tek.sdu.dk, +45 6550 1224