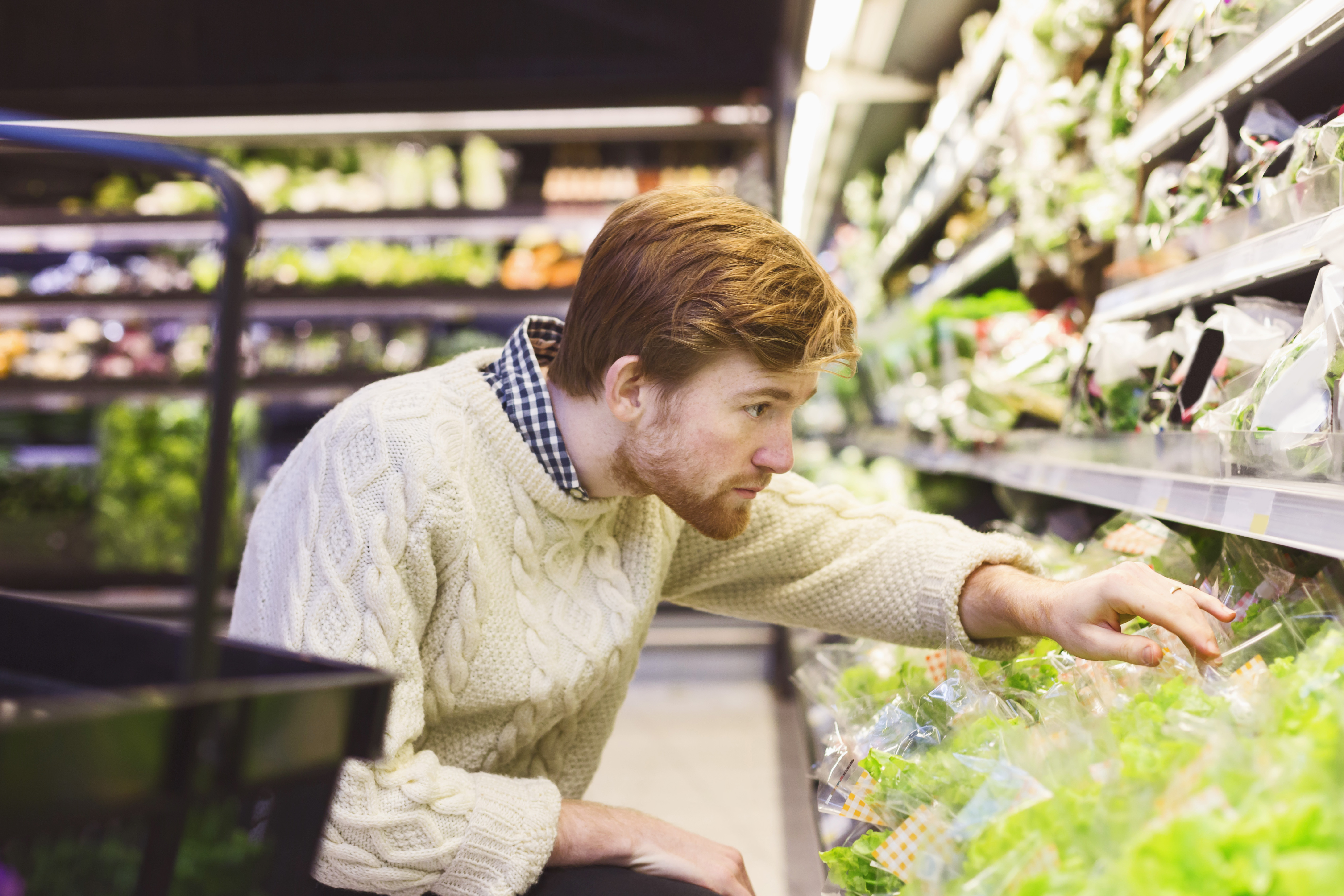 Energy system to make stores greener
By dimming the lights and turning down the ventilation, stores can run on green energy. A new research project at SDU will develop a system which discreetly turns down energy-guzzling installations when the wind isn't blowing.
Customers in the nation's stores will have to accustom themselves to the lighting and ventilation being slightly dimmed in periods when the wind isn't blowing or the sun is covered by clouds.

A new research project led by SDU will develop a system that can dim the biggest energy guzzlers in stores, such as ventilation and lighting, in periods when there is no green energy available in the grid.

- When the amount of energy produced from wind and sun varies, it is a good solution to adjust our consumption accordingly, explains project leader Mikkel Baun Kjærgaard from SDU Centre for Energy Informatics.

Customers pleased about stores with green energy
One of the questions the project will investigate is what customers think about stores with greener consumption. Because customers and employees will be able to feel changes in the lighting and ventilation during the day, says Mikkel Baun Kjærgaard.

- In collaboration with some of the country's largest chain stores, we will now start looking at how we can advantageously dim the lights and ventilation to attract as little as possible notice from customers or employees, says Mikkel Baun Kjærgaard and points to experience in California.

Mikkel Baun Kjærrgaard is working closely with researchers in California who have tested a similar system in stores such as Walmart and Ikea. Californian wiring is old and easily overloaded. When there wasxs high energy consumption, researchers turned down the air conditioning.

- They have had positive feedback. It can be an extremely cold experience to visit stores in the USA, and it turned out that customers had nothing against turning down the air conditioner from time to time, says Mikkel Baun Kjærgaard.

Money to save in green energy
Initially, the project will collaborate with a number of chain stores who are currently advised about their energy consumption by the company AURA Energy.

- The chain stores we advise require that we optimise their energy consumption. In addition, there is money to save because green energy is often cheap energy. Therefore, chain stores are open to new ways of controlling energy consumption in their stores if it can be felt on the bottom line, says Nanna Ravnsborg, Head of Department from AURA Energy.

Also participating in the project is Green Tech Centre in Vejle, where an energy guild of stores and businesses who are interested in changing their energy consumption has been established.

Close to Green Tech Centre, a demonstration store is about to be built where the energy system will be tested before it is introduced into real stores. In the demonstration store, sociologists from the company Insero will test customers' reactions to turning down the lighting and ventilation from time to time.

Facts:
Project partners: SDU, Insero, Green Tech Centre and AURA Consultation.

Duration: The project runs from 1st March 2016 to 28th February 2019.

Finance: The project has a total budget of 5,860,000 DKK, of which PSO funding under the ForskEL programme has financed 4,498,000 DKK, and the project partners have financed the remaining amount.