Denmark's first international test center officially opened
Ministers, drone companies and researchers were gathered in SDUs new drone hangar for the opening of Denmark's new drone center, UAS Denmark, and the airspace dedicated to the flying and testing of drones.
By Birgitte Dalgaard, bird@tek.sdu.dk
- Welcome to the opening of Denmark's new drone center named UAS Denmark, Odense Mayor Peter Rahbæk Juhl stated, addressing the more than 200 guests who had come to celebrate the opening of UAS Denmark – Denmark's Drone Centre.
- The first center to offer a dedicated airspace for drones.
Sharing the vision that the drone industry will be the fastest growing industry within five years, Odense Municipality, HCA Airport and SDU have joined forces to create a leading drone centre.
Continue reading below the picture ...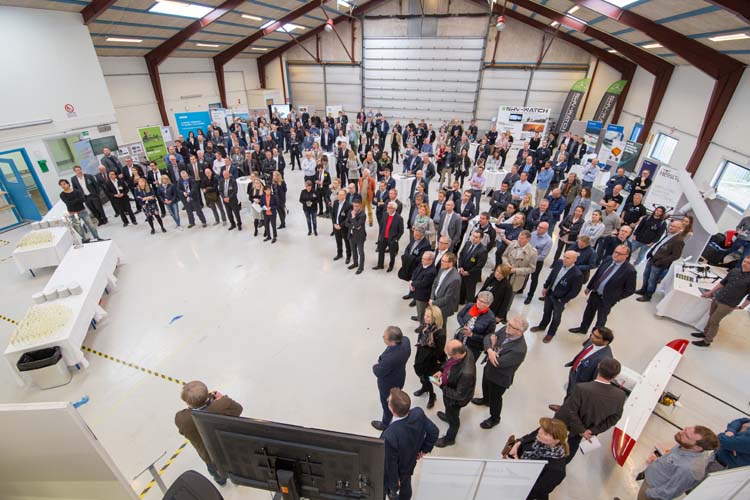 Drone airspace presented by ministers
- We hereby declare Denmark's first international test center open, Minister for Transport, Building, and Housing, Ole Birk Olesen and Minister for Higher Education and Science, Søren Pind stated in unison, while cutting the red ribbon to the unique drone airspace, granted by the government.
The government has designated an airspace of 867 km2 in which drones will have priority to fly. The airspace will be dedicated to the commercial development of drones, and aircraft will only be permitted to use the airspace if there is no drone activity.
- the opening of the test center marks the beginning of a center with the potential to grow into an international center of excellence for the development of drones, Minister Ole Birk Olesen emphasized.
Minister Søren Pind continued, "The buildings we are standing in and the airspace above us will now be the center of one of the technologies, which will change much the coming years, namely drones. Congratulations."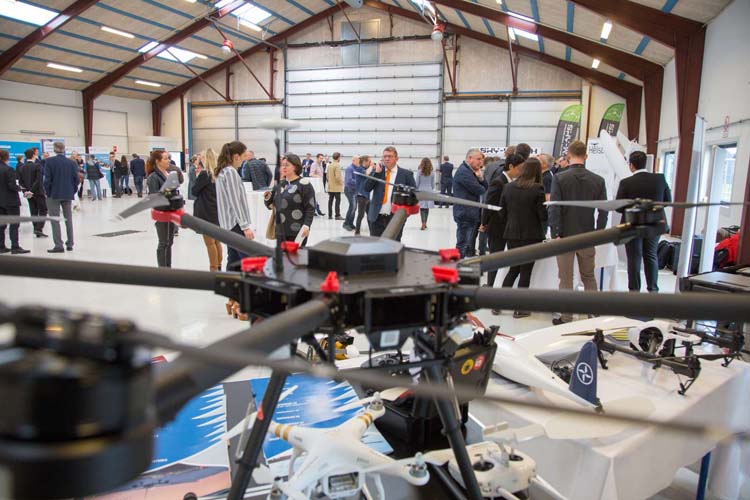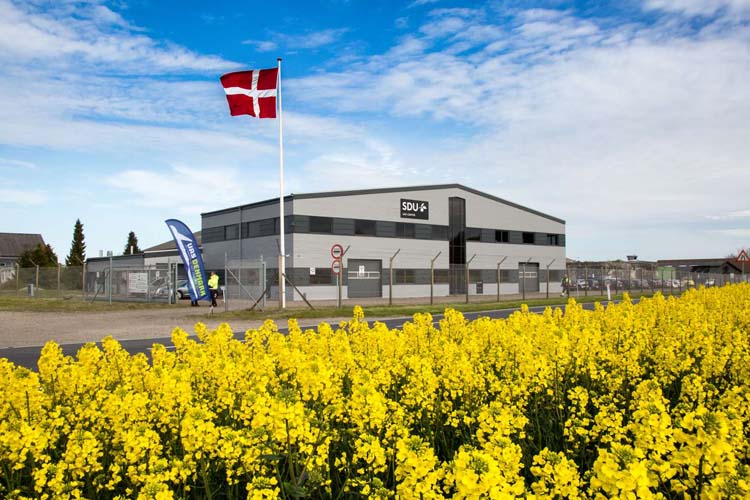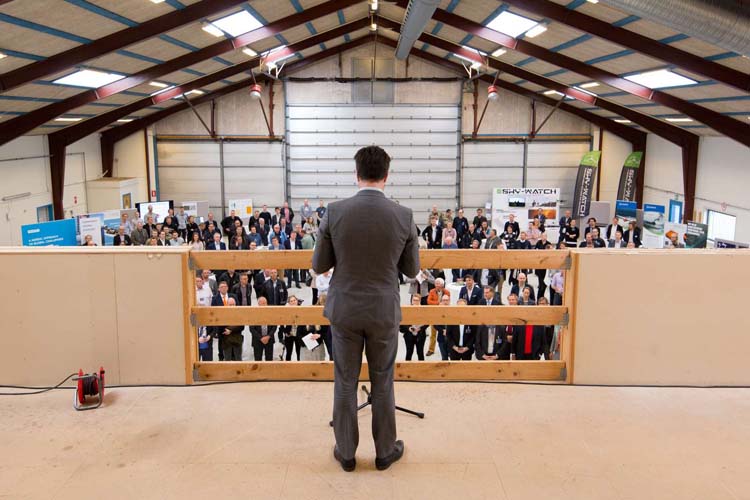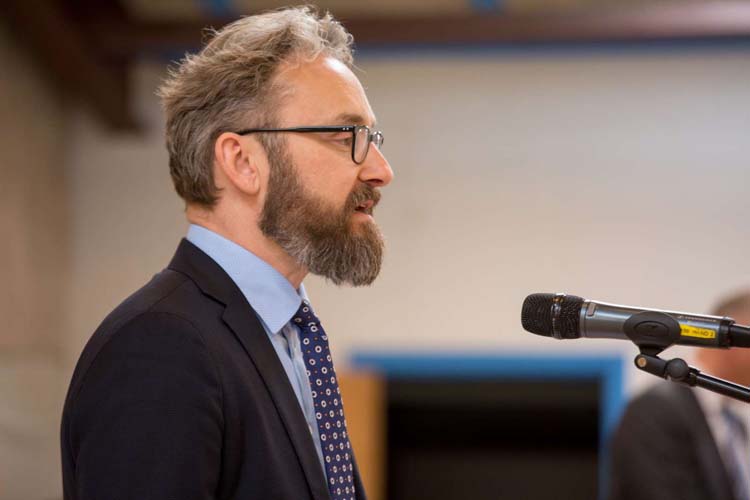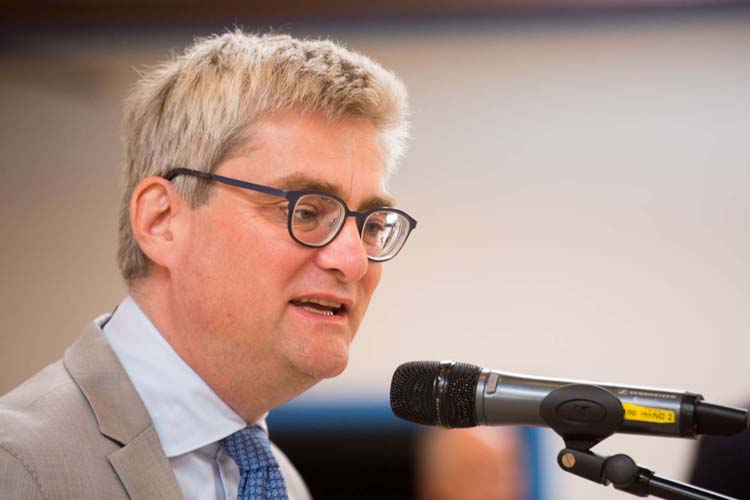 SDU Drone Centre
SDU Drone Centre (UAS) brings together experts in robotics, computer vision, physics, software engineering, and cyberphysical systems.