People who can help
Below there is an overview of ways to get help at SDU: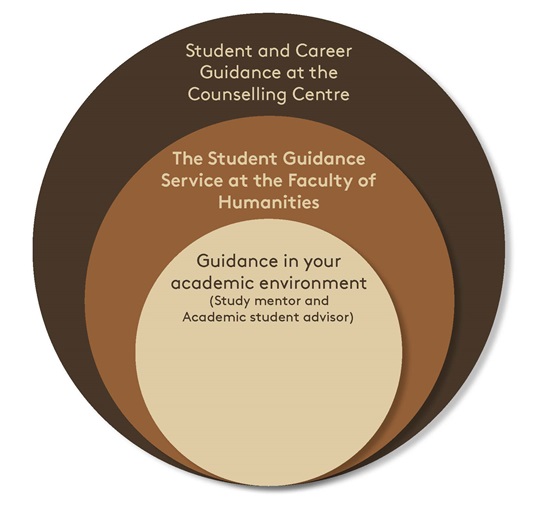 People who can help
Student counselling is organized in the following three levels:
Student and Career Guidance at the Counselling Centre
…if you need counselling on the overall study conditions at SDU (change of programme, leave of absence, doubts about choice of study, study techniques, motivation, study skills, thesis writing) and their careers (competency assessment and job search assistance).
The Student Guidance Service at the Faculty of Humanities
...if you need counselling on the overall rules, regulations and procedures that apply to programmes in the humanities.
Guidance in your academic environment
...if you need counselling on what to expect from your particular programme, student life, examinations, academic matters, etc.
Get help!
It doesn't matter where you ask for help, but that you do ask for help!Being a university student means that studying is your responsibility. And If things do not go according to plan, or if you need guidance, it is up to you to ask for help.