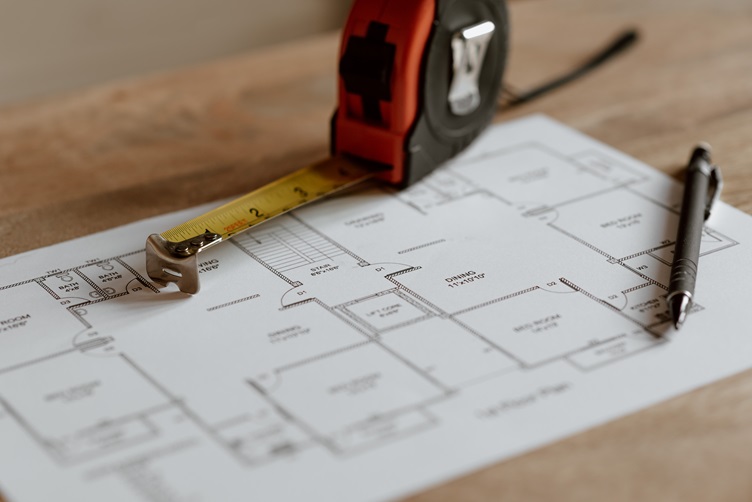 By: Frederikke Malling Hansen
'I think it really made a difference. Before, I didn't really understand how we could take these 17 UN Goals and work with them, integrate them into seeing things in a different light and really understand them. I just don't think I ever really understood how sustainability could be included in our work, even though I had it at school, but it makes sense now,' says student Camilla Dahl about the autumn course.
A central part of the course is that students learn more about the UN's 17 Sustainable Development Goals. They learn about what the goals involve, how to use them and also how to keep a critical distance from them.
'I like the part that brings them into reality, that we can actually use the course in our future and learn how to use the SDGs,' says student Louise Marie Isaksen, and her fellow student Julius Drejer Mosgaard agrees.

'It's been great working with the 17 Sustainable Development Goals as a framework for designing a sustainable campus, and I'm just looking forward to implementing them further down the road, when you're way more knowledgeable, hopefully, than in the first semester,' he says.
The three students also feel that the course is something they can take with them into their future studies and also going forward in their careers.
According to their lecturer Nicola Tollin, Professor with special responsibilities in Urban Resilience at the Department of Technology and Innovation at SDU, it is an important course on several levels.
'I think it's fundamental that all of the students are introduced to the principle of sustainability as early as possible in their careers and that they are able not just to understand the theory behind it but also to try and apply the concept to something very close to them, and nothing is closer than the place where they spend most of their time,' explains Nicola Tollin.
A case close to home
The course Sustainable Development for the Built Environment is a new bachelor programme in Civil and Architectural Engineering at the Faculty of Engineering and the Department of Technology and Innovation. It is a course for bachelor students in their first semester.
'Its aim is to provide some basic understanding of the principle of sustainable development, specifically applied to the built environment, and also an understanding of how the concept of sustainable development has been evolving over time and how to work with sustainable development goals as well,' says Nicola Tollin.
The programme's focus on sustainability is also in line with SDU's overall initiatives in its work with the SDGs, which will contribute to the goal of a sustainable campus by 2030.
And precisely SDU's campus in Odense plays a major role in the course.
'We are focusing specifically on using the campus as a living laboratory. The students work in groups to find specific solutions to increase the sustainability of the campus, and in that way they are contributing to SDU's overall strategy for sustainability,' says Nicola Tollin.
'For this very reason, the bachelor programme is also collaborating with the SDG HUB. At the end of the course, the students deliver their solutions to both the HUB and SDU's Board,' he adds.

One semester, many solutions
During the course, the students had to work with SDU as their case, and they had to come up with different solutions for making the built environment more sustainable. With the SDGs in focus, the students have come up with different solutions for improving Campus Odense.
'We wanted SDU to be a biodiverse campus by 2050, so we wanted to make wild green areas, to increase the wild areas and biodiversity so it would be better for humans, and nature would actually improve the students' mental health and also be a good place for insects and all the little things that we might not think of,' says Camilla Dahl, who was in a group with Louise Marie Isaksen, who adds:
'We did a lot of analysis of the SDU campus and what SDU itself is currently doing, then we carried it over to biodiversity and where things can be improved. We made maps of where there could be greenhouses and where there could be ponds and wild areas. Our main focus is that for our vision to become reality, biodiversity and the people using the University should be able to co-exist. So it shouldn't be a negative consequence for students and staff that biodiversity is increasing.'
Interest in biodiversity was also part of the action plan of their fellow student Julius Drejer Mosgaard and his group:
'We've developed these sort of action plans for how we are going to improve SDU, and that's really the core of this course, I think. We're looking at things like promoting public transport and bicycles to try and decrease private transport, and then there's the promotion of biodiversity. We're moving the car parks and making gardens instead. But an important factor is that it's not just green lawns but actual woodlands, bushes, plants – places where insects can live. That's the idea, if space is to be made for it,' he adds.
A sustainable future
Nicola Tollin points out that there is a great need for a course like this as well as the knowledge that students can take away from it. He says that although more research, practice and policy have been developed in this area over a long period of time, we are still a long way from being able to deliver other good, sustainable solutions for built environments that respect the climate and the environment.
'It is also very important to consider that including the built environment as a key sector in the sustainable transition is going to be very difficult because it requires radically rethinking the way we manage, design and plan built environments in our cities,' says Nicola Tollin.
During the course, students acquire skills and knowledge that are highly relevant to the challenges they are likely to face in their studies and subsequent careers.
'One of the skills that they will develop is to have a systemic approach to sustainability, not only thinking about efficiency – energy efficiency, material efficiency – but thinking about sustainability in a more holistic way and in a transdisciplinary manner, thereby being able to collaborate with other professionals. That is also very much needed – working together in order to enable sustainable transition,' explains Nicola Tollin.
The students also see the opportunities and usefulness of the course in terms of their future professional lives.
'I definitely think we'll be able to use this course in the future. For me, it really created a basic understanding of the SDGs and how to think in a more sustainable way,' says Camilla Dahl, and the other students agree.
'I think it would be very wrong not to take inspiration from or work directly with this course. It's obviously important,' concludes Julius Drejer Mosgaard.