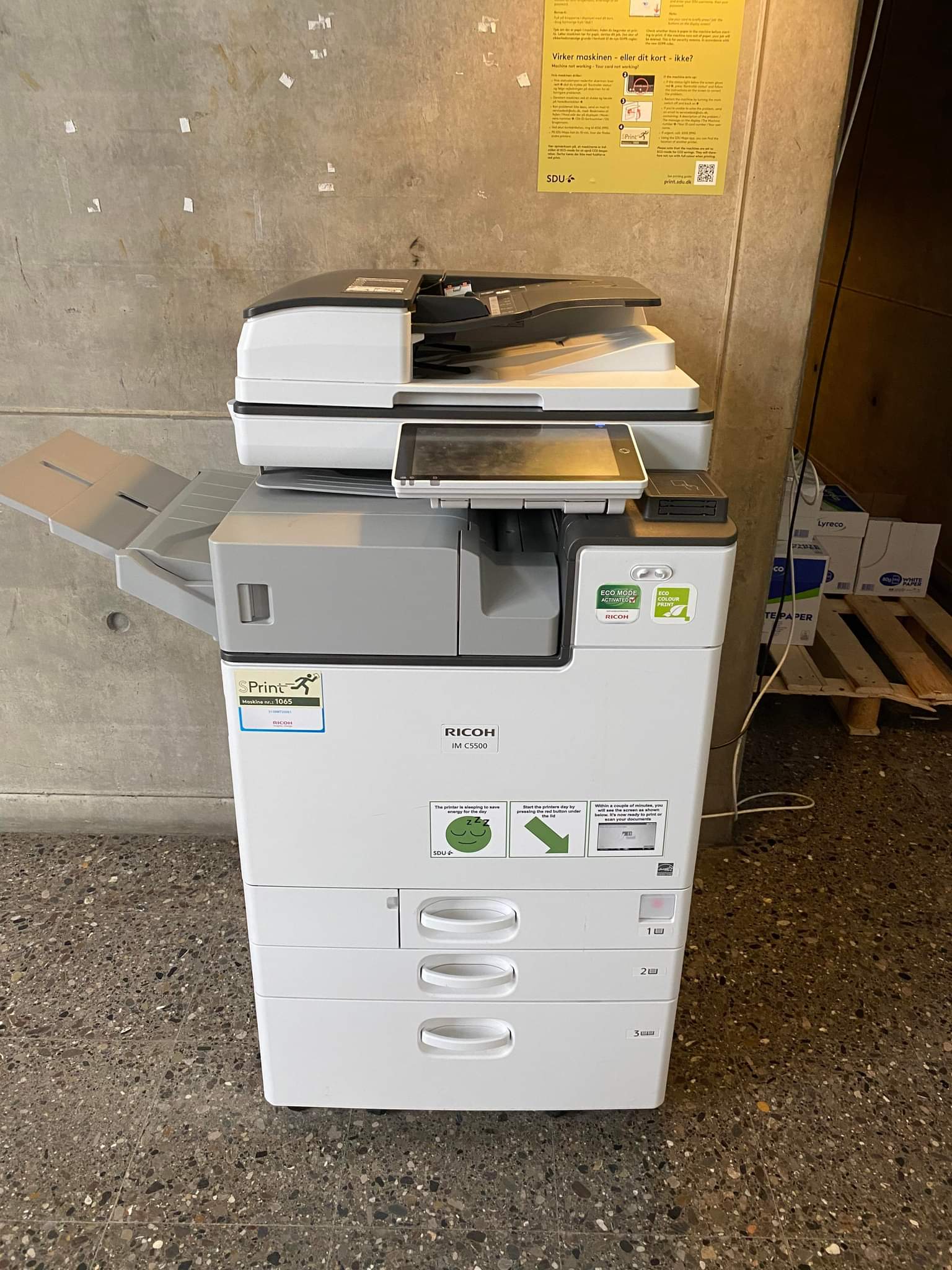 By: Frederikke Malling
2022 has been a year marked by rising prices and an energy crisis. For many people, it has led to creative solutions and increased attention to lights left on and use of the washing machine. But here at SDU, it has also given rise to curiosity and good ideas for reducing the unnecessary use of energy.
One suggestion has been to reduce the power used by printers left on standby at night.
SDU IT has therefore announced that the printers will be switched off from 6 p.m. until the first user switches them on again.
It is expected that the solution will result in a power saving of about 25,000 kWh annually. This converts to a saving for SDU of 3.6 tons of CO2 equivalents per year, based on the factor for 2021.
Creative solutions in times of crisis
University Director Thomas Buchvald Vind believes that the energy crisis has helped us on the way to a greater awareness of our consumption.
'It is of course an unfortunate situation we've ended up in, because it's also related to the war in Europe, but I still think that it's making us all aware that there are some things we can do differently than we have in the past,' he says.
He says that a colleague approached him, perplexed about the printers and their use of standby power at night. Thomas Buchvald Vind believes that the curiosity and the solution that came out of it might not have arisen had we not started to think more about our power consumption in connection with the crisis.
'This is actually a very good example of how we now have some opportunities to stop short and question whether we should continue doing things the way we have previously done them. Or if we now make changes, whether we'll lose a lot, but then again perhaps we won't,' says Thomas Buchvald Vind.