One of the roles of the SDG Collab is to function as a catalyst for turning ideas into collaborative projects addressing local and global sustainability challenges.
If you have an idea for a project application that might involve interdisciplinary collaboration on local and global sustainability challenges, please feel free to reach out to the team of researchers behind the SDG Collab.
SDG #2 Zero hunger (Danielle Wilde)
For four years, Kolding must function as a living laboratory in order to find out, how sustainability can enter all parts of the food system.
In 2021, Kolding municipality is the host of an ambitious sustainability project, where it cooperates with The University of Southern Denmark and the citizens of Kolding on examination of how to make sustainable food systems in the cities in future. Read more here (Danish article).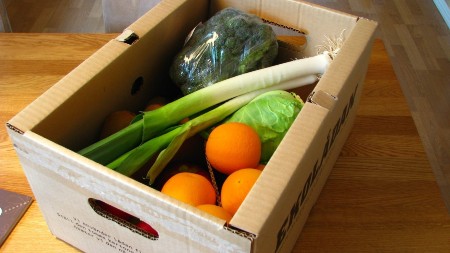 SDG #3 Good health and wellbeing (Philippe Grandjean)
Flourine substances - the threshold value is still too high (Danish article)
The EU's food safety agency Efsa plans to lower the so-called permitted weekly exposure with factor 1,750 for the substance PFOA and factor 80 for PFOS.
Although the doctor and professor in environmental medicine at the University of Southern Denmark Philippe Grandjean has never seen such a dramatic change before, he does not find the suggested lower level adequately low enough to protect us against the damaging effects of the fluorine substances.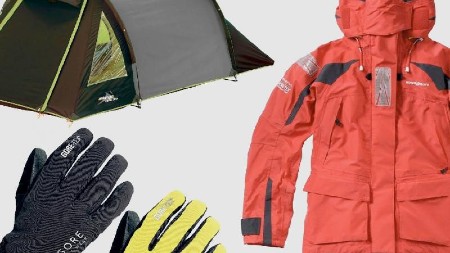 SDG #3 Good health and wellbeing (Philippe Grandjean)
Research: Fluorine from toothpaste or bottled water can damage children's intelligence.
Read the article (in Danish) https://ing.dk/artikel/forskning-fluor-tandpasta-eller-flaskevand-kan-skade-boerns-intelligens-240459
Two large studies in Mexico and Canada show, that fluorine can not only damage the development of the brain but does so by ingestion of even very small doses.
It is about time to revise the enthusiasm for eating or drinking fluoride in order to get fewer dental decays. Fluorine works locally on the enamel, but it must not get into the bloodstream and further on to the rest of the body.
Must we protect our next generation against loss of intelligence or just against diseases?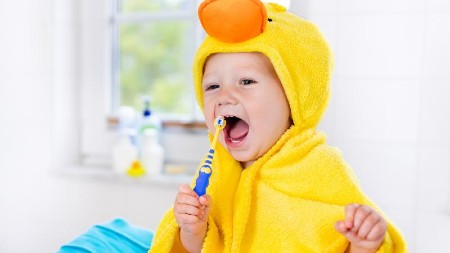 SDG #6 Clean water and sanitation (Sara Egemose)
A new project must make children and the young wiser about life in Danish lakes and waterholes (Danish article)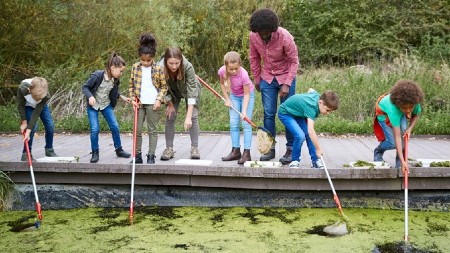 SDG #12 Circular economy in the green energy transition (Lykke Margot Ricard)
The green energy products risk posing a growing environmental problem, when they are scrapped. It is necessary to rethink innovation in order to recycle the material resources that form part of these products, Lykke Margot Ricard emphasizes. You can read the article (Danish) in ING/Wastetech, 11 May 2021.
SDG #12 Circularity in solar stalled by costs (Lykke Margot Ricard)
The solar industry is growing exponentially but with that growth comes an increased risk of environmental damage. Companies are starting to change their ways but halting that change comes at a cost. The level of waste from the solar industry is not yet at a level that makes recycling panels economic. Lykke Margot Ricard thinks that there is a great opportunity for companies trying to get a sustainable business model out of circularity in this area. You can read the article in Foresigth Climate & Energy, Technology 3 June 2022.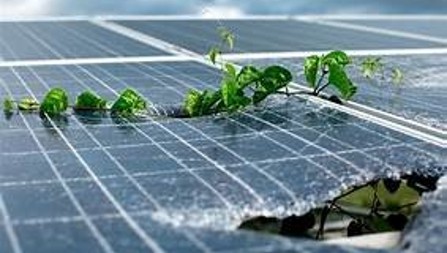 SDG #12 Prohibit lead in solar cells (Lykke Margot Ricard)
We will be left with several tons of solar cell waste with limited reusability in future. Prohibit lead in solar cells and design them for better reusability (Danish article).
SDG #12 Solar cell panels will pile up, can neither be recycled nor burnt (Lykke Margot Richard)
Solar cells are marketed as green and environmentally friendly, but the back foil that protects them against the elements, often consists of a fluorine substance based plastic type that prevents them from being burned or recycled. Therefore, it is extremely difficult to use the solar cell panels for other purposes when they are scrapped (Danish article in Ingeniøren 19 August 2021). You can read the article in this PDF.