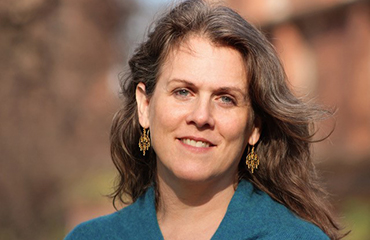 Ann Jurecic is an Associate Professor in the Department of English at Rutgers University and a leading scholar in the growing field of Medical Humanities. Her book, Illness as Narratives (University of Pittsburg Press, 2012), charts the emergence of personal writing about illness in the twentieth century. She recently co-authored a book about creative writing, Habits of the Creative Mind (Bedford/St. Martin's, 2015). Jurecic teaches nonfiction writing and courses related to literature and medicine.
Abstract:
Twenty-first century medicine appears to belong to the clean, well-lighted place of fact and biology. This is why medical students spend years memorizing detailed knowledge about disease and the body. But doctors and patients do not meet in the laboratory; they meet in the clinic. In that less well-lighted place, medical practice is complicated by culture, language, history, economics, and politics, and the scientific habits of mind cultivated by years of medical training may not suffice in every situation. When ambiguities and uncertainties inevitably arise, physicians may need to draw on different habits of mind: curiosity, attentiveness, reflection, and a willingness to engage in open-ended exploration. In this three-part workshop about creative habits of mind, we will practice habits central to the liberal arts: 1) paying attention; 2) questioning, exploring, and persisting; 3) complicating and reflecting.
The workshop is not restricted to participants working in health care. We also welcome participants who have a general interest in creative habits of mind.

The workshop is a closed arrangement.
For enquiries please contact Project Coordinator Pernille Hasselsteen: perha@sdu.dk