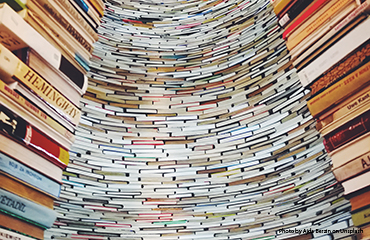 Workshop
The Precariat in Art and Culture
20-21 September 2018
Venue: meeting room Comenius, the University of Southern Denmark, Campusvej 55, 5230 Odense M
Sponsored by Rita Felski's Niels Bohr Professorship group, "Uses of Literature. The Social Dimensions of Literature"
______________________________________________________
The Niels Bohr Professorship "Uses of Literature. The Social Dimensions of Literature" invites you to the workshop "The Precariat in Art and Culture". This international workshop aims to explore the multiple uses of cultural and artistic forms in relation to conceptualizations and experiences of precarity. Do cultural and artistic texts depict, resist, or illuminate precarity – or something else? Key topics to be discussed include the distinctiveness of the approaches to the precariat taken by poetry, narrative fiction and theatre/performance, building an account of the precariat which is attentive to geopolitical variations, and precarity's affective dimensions, especially its potential to forge new forms of solidarity which transcend older class distinctions.
Researchers from a range of international contexts will present new work and work in progress at the workshop. Speakers will include: Katharina Pewny (Ghent University), Liam Connell (University of Brighton), Åsa Arping (University of Gothenburg), Walt Hunter (Clemson University), Alissa Karl (State University of New York, Brockport) and Benjamin Kohlmann (University of Freiburg), as well as members of the Uses of Literature group.
In addition to presentations from invited speakers, the workshop will also include opportunities for discussion and exchange between participants. Our aim is that it will be a welcoming and stimulating environment for dialogue, reflection and the development of new ideas, enabling participants to collaboratively identify new directions for future research.
For enquiries please contact Project Coordinator Pernille Hasselsteen: perha@sdu.dk