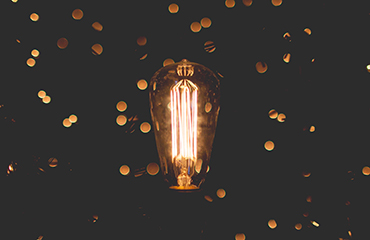 Please join us for the first event in a series of roundtables on the subject of interdisciplinary methods and research. What are the affordances of interdisciplinary scholarship? What research questions lend themselves to an interdisciplinary approach? And how do we know what interdisciplinary work is in the first place? In order to help address these questions, we will gather faculty members from across the disciplines to speak on a shared theme and to reflect on their discipline and their own research to a broad audience.

The "Futures" roundtable is concerned with forecasting as the subject of academic research. In general terms, forecasting change is a matter of concern for a wide range of policy and social institutions, from pension funds to lawmakers and climate scientists. But while the usefulness of forecasting future political or social trends is apparent, the methods for forecasting differ widely between disciplines and even within a given area of study. To help identify the differences and potential overlap between the disciplines, we have assembled a roundtable of scholars from SDU who can bring their perspectives to bear on the subject of forecasting the future:
• James W. Vaupel (Professor, Interdisciplinary Centre on Population Dynamics)
• Patricia Wolf (Professor, Department of Marketing and Management/ Centre for Integrative Innovation Management)
• Bryan Yazell (Assistant Professor, Department for the Study of Culture / Danish Institute for Advanced Study)
The discussion will consist of short presentations and a Q&A session immediately following. Light food and refreshments will be served.

Participation by enrolment only – limited seating. RSVP to Pernille (perha@sdu.dk) no later than Nov 29, 2019.
Please, let Pernille know if you have any dietary restrictions.
The Roundtable: "Futures: An Interdisciplinary Discussion" is organized by Prof. Klaus Petersen, Assistant Prof. Bryan Yazell, Danish Institute for Advanced Study (D-IAS) and Niels Bohr Professorship "Uses of Literature. The Social Dimensions of Literature"